What Does The "Strong" Button Mean On A Keurig
There's no one-size-fits-all when it comes to brewing coffee. Everybody has their own tastes, and everybody has a different system they want to use.
Using the strong button, you can customize your coffee's strength. Maybe you prefer your coffee to have more flavor. If so, use the strong button to adjust it up a notch.
Maybe you prefer it to have a little more kick. If so, use the strong button to maximize your coffee's potency.
The Strong button on the Keurig brewer gives you more control over your cup of coffee by allowing you finer tuning over the strength of your brew.
If you like it bold and strong, then the Strong button is a must-have on any cup of coffee.
In order to make the coffee process on their device as simple as possible, Keurig has included a button that brews a strong cup of coffee.
This is only included on Keurig's higher-end models, but some non-Keurig competitors have started adding this button to their premium models.
Add a little more kick to your cup of coffee with the "strong button". It's not just for those who want more caffeine!
The stronger setting allows you to brew coffee at a slower, longer frequency that still allows for enough heat and pressure to extract flavor from the coffee.
The Strong button is only available on Keurig brewers that feature it. Many other coffee makers include a stronger setting that can be adjusted up or down using a knob on the front of the machine.
So how does Strong Button on Keurig work?
Here is an explanation of what happens when you brew using the stronger Brew Option:
The strong button on Keurig increases the brewing time of the premium coffee supplied by Keurig.
This is accomplished by adding a step that runs the water over the K-cup pack twice. This allows for more time to extract flavor from the coffee grounds and, thus, will result in a stronger cup of coffee.
But don't worry about using this setting because it won't diminish or ruin the flavor of your premium coffee.
How does a longer brew time translate to stronger coffee?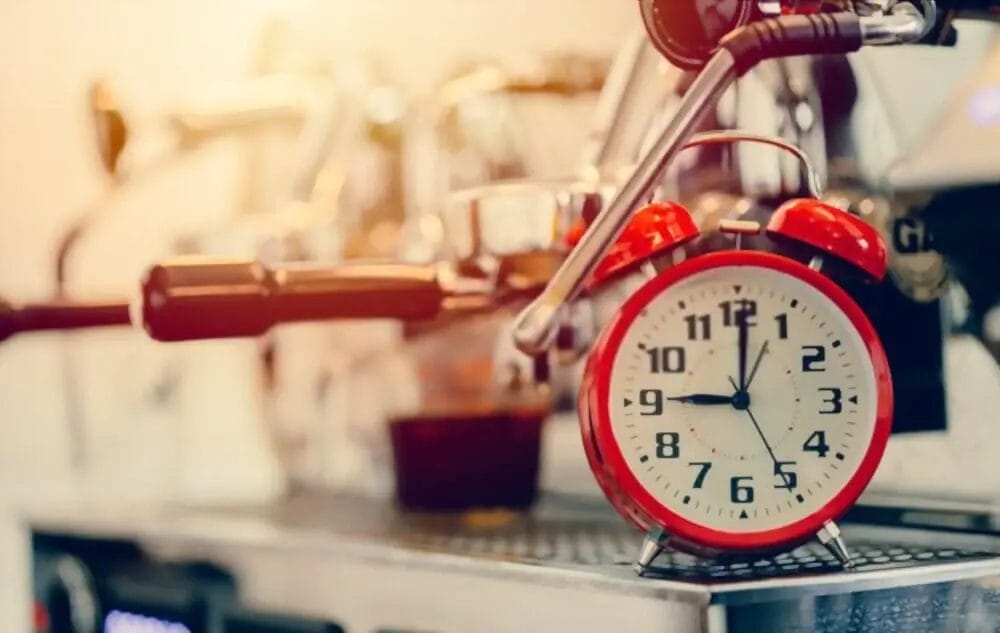 Keurig brewing systems are quick. To get more flavor, brew your coffee for a little longer than usual. This method makes coffee have a less acidic taste.
The longer the brewer is on, the stronger your coffee will be. The time that you use it doesn't affect the taste of your coffee at all; all it does is produce a stronger cup with intermittent water release.
It creates a different quality of pressure from what you'd get from a drip machine, allowing you to taste bitter notes and flavors.
If you're looking for a quick way to brew a "strong" cup of coffee, Keurig's "Strong" brewing option is a great tool for making that cup of coffee.
While it isn't the most flavorful cup of coffee in the world, it is a quick and easy way to increase the strength of your drink.
Before we tell you about the Keurig Strong Button, make sure you understand how the Keurig Machine functions.
Keurig has a patented brewing process to make coffee. This process is considered one of the most reliable in the industry.
Keurig's brewing system is one-of-a-kind and relies on pressure to deliver consistent results. The optimum water pressure will ensure that coffee flavors are consistently extracted for each brew.
The coffee brewing process is very simple and can usually be completed in these steps:

Fill the water chamber
Place a k-cup (coffee cup) into the brewer
Close the lid and choose your brew strength setting
Press the start button
The few steps above are quite simple and all of them are done in one step on newer Keurig brewers.
The Keurig machine is equipped with touch technology, which allows you to do everything in one step.
The touch screen also allows you to customize your brewer's color to match your kitchen or pleasing to your own taste.
The Keurig machine punctures pods to release water that extracts optimal flavors from the original coffee grounds.
The Strong Button is activated by slightly decoupling the velocity at which ground coffee exits and with which the water flows in.
During a normal cycle, a typical K-Cup brewing machine will brew a cup in less than a minute.
If you choose the Strong Button, your brew time will only be 30 seconds more. Seemingly only a short period of time to wait for an almighty beverage, right?
Drink your coffee properly by giving it the full four minutes to brew and you'll notice the difference. To produce a stronger coffee in your cup, the water that comes in contact with the coffee grounds needs to steep for longer.
The Strong Button tells the Keurig brewer to release water in pulses instead of a continuous stream.
Coffee drinkers should use more grounds than they would in a typical pot of coffee. This allows the coffee to be saturated with water for a longer time, resulting in a stronger and richer cup of coffee!
Strong Button And Caffeine Levels

"The answer is no."
The caffeine in the K-Cup does not change regardless of which brewing method is used.

There are many highly caffeinated K-CUPS available out there nowadays. The Strong Button is bolder in taste, which makes it a little less acidic.
Coffee is a combination of many different chemical ingredients that contribute to its flavor. The Strong Button will allow you to enjoy the coffee full of flavor without the acidic taste that some people dislike.
Learning how to use your Keurig with the strong button can be easy as 1-2-3. First, brew a regular cup of coffee using your Keurig's standard settings. Then, taste and adjust the flavors using the strong button until you hit your sweet spot.
Then, once you have found the strength and flavor you desire, begin your coffee with the strong button.
Once you know how to use the strong button, it will become second nature. You'll be able to change the strength of your coffee without having to look at the screen.
After a little practice, you'll be brewing the perfect cup of coffee in no time.
Four Coffee Choices to use with the Keurig Strong Function
If you're someone who likes to drink coffee, then you want to do so with a strong flavor. If you're looking for an alternative that's also healthier, we've got you covered.
Even though the Keurig brewer is designed to brew a coffee with a full flavor, using the stronger button can provide some changes. 
Here are 4 of our favorite coffees for those who like their coffee strong and bold:
1. Black Label
Devil Mountain Coffee Black Label Dark Roast Ground Coffee, Strong High Caffeine Coffee Grounds, USDA Organic, Fair Trade, Gourmet Artisan Roasted, Strongest Coffee in the World, 16 oz Bag
STRONGEST COFFEE IN THE WORLD: Black Label is an amalgamation of the world's strongest, and organic ground coffee. Hence, one cup of this coffee made with the strongest coffee beans will make you unstoppable throughout the whole day.
HIGH CAFFEINE GROUND ORGANIC COFFEE: An organic strong coffee with high caffeine content and delicious flavor. It adds flavor to your life and excludes bitterness so that you can enjoy the great taste without jitters.
DARK BOLD BLEND: Black label serves you with a unique dark roast coffee blend that is smooth, full-bodied, rich, savory, and sinful. Tastes great as iced coffee, hot coffee, cold brew, black or with coffee creamer. Brew using a french press, coffee maker, pour over coffee maker, or however you enjoy your morning cup.
FAIR TRADE AND USDA ORGANIC: Devil mountain coffee's Black label is a part of fair trade and USDA organic. The gourmet blend of this coffee brings you one of the premium tastes of the world with a high caffeine boost to keep you energized all day.
2X CAFFEINE THAN AVERAGE CUP OF COFFEE: If you are mad for high-powered coffee beverages then you'll love Black Label high caffeine coffee because it incorporates twice as much as caffeine then a regular coffee. Termed as "Official coffee of the Sonoma raceway".
Black Label coffee is made by the Devil Mountain Coffee Company. It's notoriously strong and known as the world's strongest cup. This beverage has a lot of caffeine in it, so you should know your tolerance levels beforehand. It contains about 1555mg of coffee per 12oz.
2. Very Strong Coffee
Very Strong Coffee 250g - Whole Beans - 100% ROBUSTA COFFEE - TWICE THE CAFFEINE - TWICE THE TASTE.
100% ROBUSTA COFFEE - TWICE THE CAFFEINE - TWICE THE TASTE.
Right from the moment you open your first bag of Very Strong Coffee, you will know you have something special.
The rich, uniquely powerful aroma will make you want to brew your first, second, and then third cup of the day.
we use 100% Robusta coffee beans, which have a naturally high caffeine content.
Here at Very Strong Coffee, we like a powerful brew. So, after months of planning, tasting (and buzzing!) we came up with the best tasting coffee we have ever tried!
A very strong coffee in the UK. If you're no longer getting a kick from regular coffee, this may be worth checking out.
It contains double the caffeine from a regular cup of coffee. It's made from 100% Arabica coffee, and it also has the acidity and bitterness of normal coffee.
3. High Voltage Coffee
Bones Coffee Company High Voltage Coffee - Highly Caffeinated (Ground Coffee)
Double Caffeinated Coffee: Our strongest signature blend of hand-roasted coffee beans delivers twice the caffeine of your average cup of joe without sacrificing any flavor; this strong coffee blend promises a full, rich & smooth experience that's never bitter; get the kick-start you deserve from your morning coffee AND enjoy it
Artisan Roasted Coffee Beans: Carefully selected coffee beans roasted to perfection in small batches so you get the freshest coffee delivered to your door; a gourmet coffee experience with a rich, full-bodied, exceptionally smooth taste out of every cup
Whole Bean & Ground Coffee: Available in 12-ounce bags of whole bean or ground coffee. For a full gourmet coffee experience, get whole bean and grind to the required coarseness for French press, pour over or cold brew methods. Our ground coffee is best suited for use in auto-drip machines.
Vegan And Keto Friendly: Enjoy our flavored coffee without the guilt! Our gourmet coffee is keto friendly, vegan friendly, and dairy-free with no added sugar or carbs; for a perfectly super guilt-free coffee experience in every cup
Robusta and Arabica Blend: This signature blend of hand-roasted Robusta and Arabica beans holds nothing back and delivers a unique experience that only Bones Coffee Company can provide; each batch is ethically-sourced, roasted and packed in the USA
A coffee from Nicaragua that's high in caffeine. It has a great taste, and it's easy to drink. It contains about 420mg of caffeine per 12oz. Check Out High Voltage Coffee
4. Killer Coffee
DEATH WISH Whole Bean Coffee Dark Roast - The World's Strongest Coffee Bean - USA Organic Coffee Beans Bundle/Bulk - Fair Trade Arabica & Robusta Coffee - Real Dark Roast Coffee Beans (16 oz)
MEET THE WORLD'S STRONGEST COFFEE: Our whole roasted coffee beans will utterly transform your basic cup of joe into a delicious, bold, and intense beverage that will revolutionize your morning. Super fuel for life in the fast lane, our dark coffee beans will ignite your senses and supply you with an abundance of energy your body needs to perform at its peak condition all day long.
PREMIUM QUALITY BREW: This ain't your normal cup of coffee - our whole bean roasted coffee is hands down the best this world has to offer. With just one sip of our dark roast whole bean coffee, you'll be saying goodbye to store-bought coffee forever. Enjoy the perfect blend of high quality energy and artisanal flavor with each and every sip of our roasted coffee beans.
EMBRACE THE BOLD: Immerse yourself in a smooth, subtle cherry and chocolate flavor profile that is never bitter. We've thoughtfully and carefully selected premium Arabica and Robusta whole coffee beans from around the world to deliver you a coffee beans dark roast beverage with a bold taste you'll find irresistible and instantly fall in love with.
FAIR TRADE AND ORGANIC: Every single 80 oz. Death Wish Coffee whole bean bag is filled to the top with organic whole coffee beans that will create coffee so good that it will blow your mind. Fair Trade and USDA certified organic, our coffee whole beans give you a natural caffeine boost that you can be feel good to support.
TRY IT RISK-FREE: The Death Wish Promise is that our organic whole bean coffee comes highly rated by thousands of satisfied customers who simply can't get enough but we'll let you be the judge. If you don't fall in love with our coffee, we'll refund your order- no questions asked. We're confident ours will be the best coffee you'll ever try.
Killer Coffee has 645 milligrams of caffeine per serving and is available on its website. It's an Australian brand, and its beans are Arabica coffee. Check Out a better alternative DEATH WISH COFFEE Whole Bean Coffee
Conclusion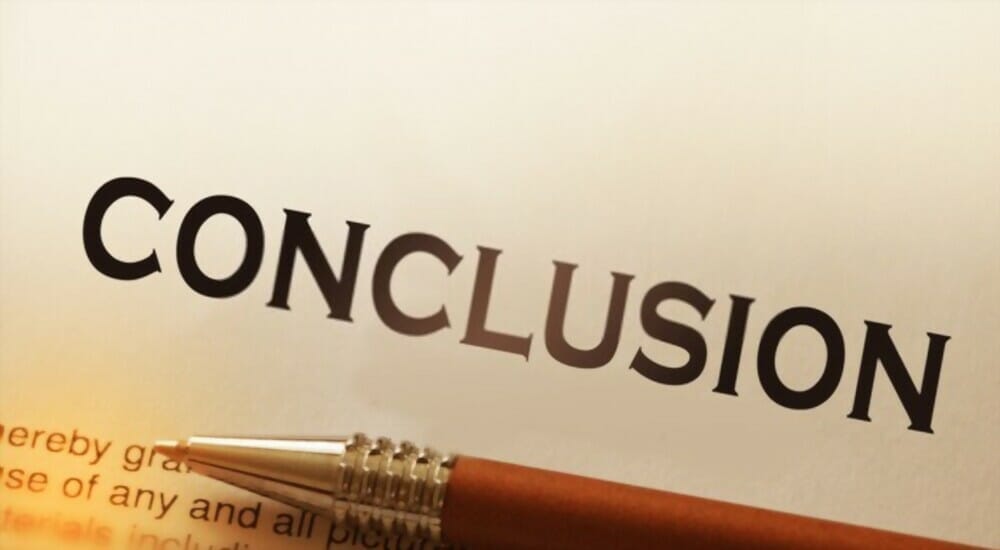 The Keurig Strong Button is a good idea to try out. The resulting coffee can be stronger and more flavorful.
It's a handy tool that many people like to use when they want a little something extra in their cup of coffee.
Using the Keurig with the stronger button can be easier than you think. You don't have to learn how to use all the features, and it's easy enough to give it a try with any K-Cup you have lying around.
The Strong Button is a button that dispenses coffee in less than a minute. We will be happy that you enjoy this as much as we do!