Lavazza Expert Coffee Classy Plus LB 400 Review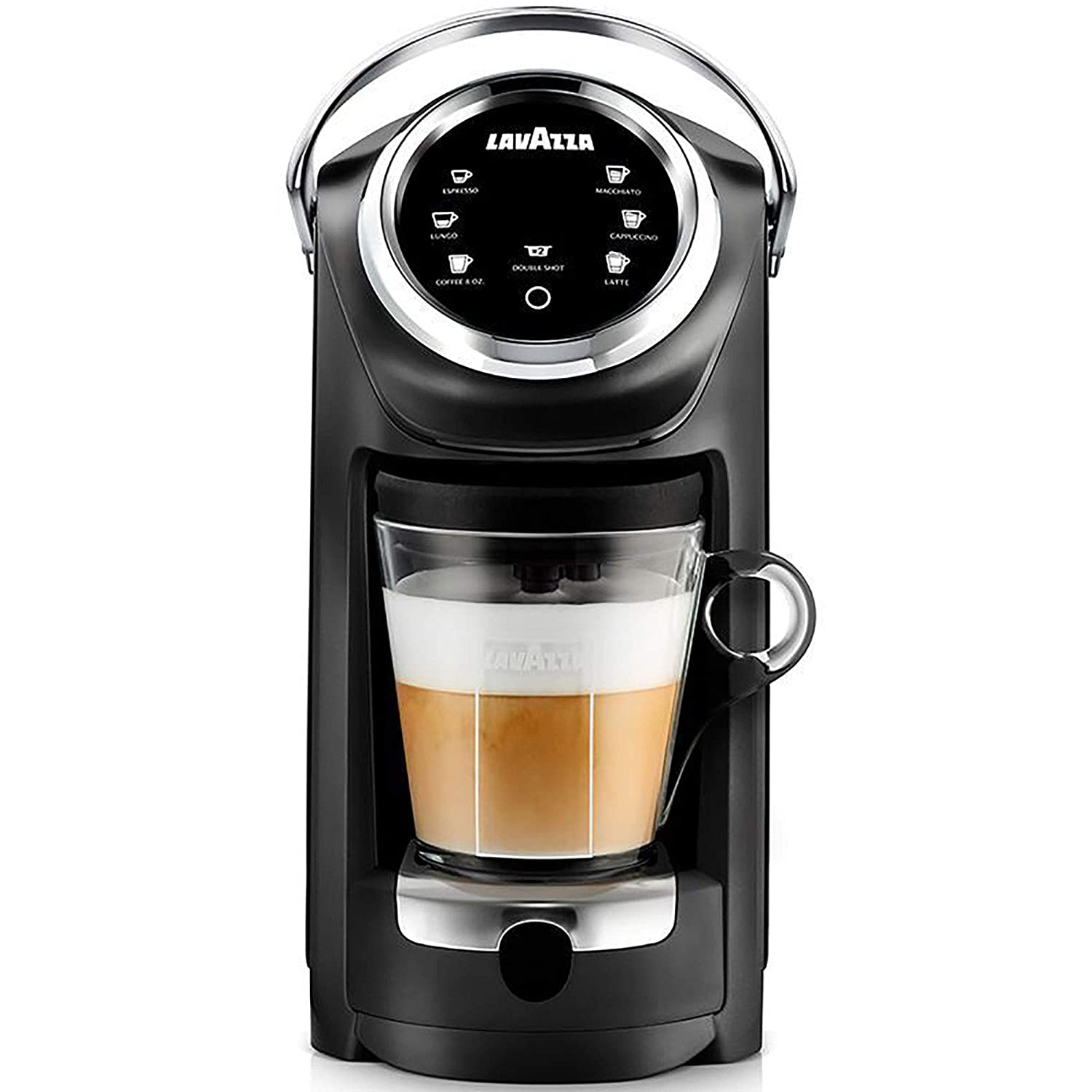 It features a host of handy innovations that simplify the process of making a great cup of coffee or espresso, including an intuitive touchpad control panel and a removable water filter. 
Let's look at the features of the Lavazza Classy Plus.
Key Features:
Espresso, Lungo, 8 oz Coffee, Macchiato, Cappuccino, and Latte are among the six beverage options.
Only with Lavazza Expert Capsules will it work.
Eco Standby Mode
42 fl. oz. water tank capacity
Up to 7 used Capsules  Container
Touch User Interface with Double Shot Function
Design:  
The Classy Plus is simple, easy to use, and full of valuable features. The cabinet is black with a chrome finish that will match any decor. The footprint of the machine is small so that it won't take up too much counter space.
It has a clean design, so no filter baskets or grounds can be seen. In addition, it makes cleanup very easy since there aren't many parts to clean.
Performance: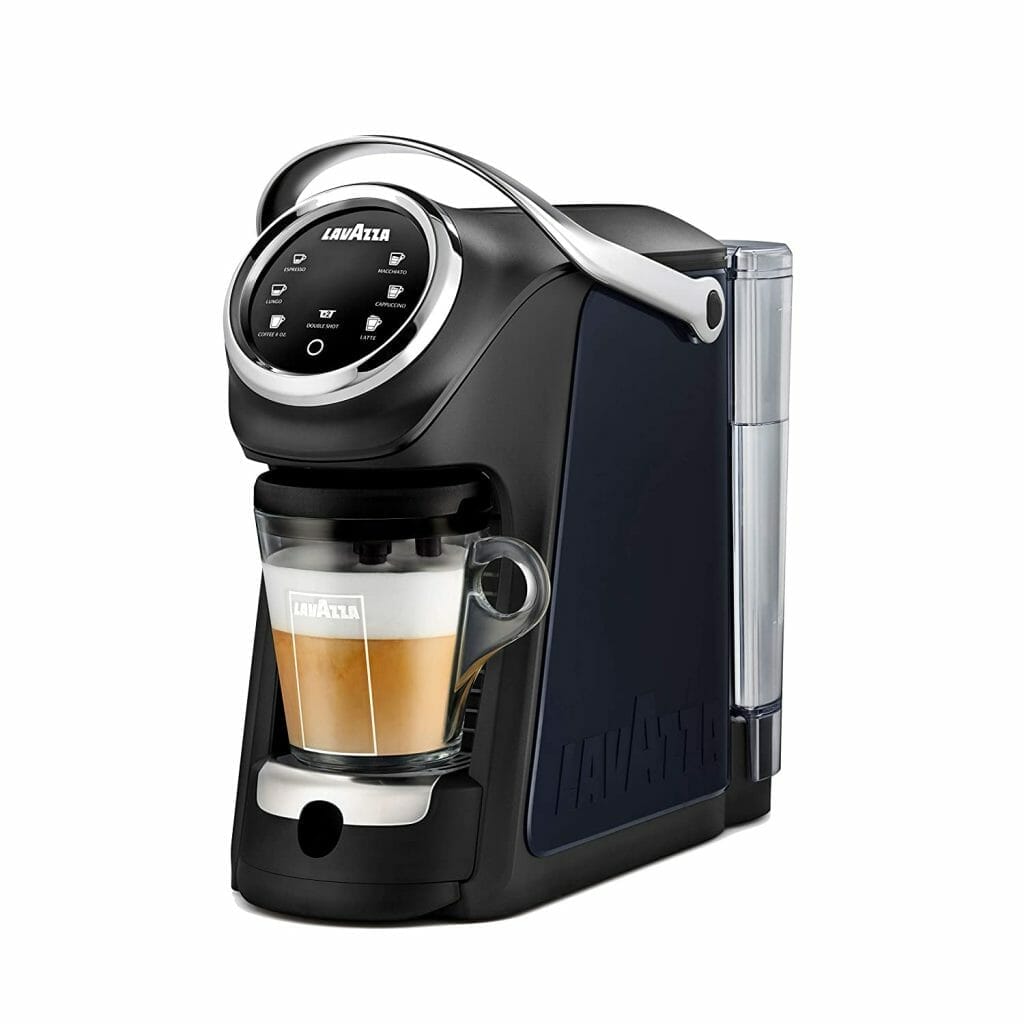 The Classy Plus is a solid performer. It provides a great cup of espresso and will make cappuccino, lattes, and Americanos with the touch of a button.
It has a double boil feature that allows you to make two drinks at once, which is excellent if you have someone to share with or if you want to drink it faster. 
In addition, you can select from six different beverages: espresso, lungo, Americano, cappuccino, latte, and macchiato.
Double shot function: 
The double shot function is great because it allows you to make two drinks simultaneously. It is ideal if you want to drink your coffee faster or have someone to share with.
Versatility: 
Versatility is the number one reason to buy this machine. It can make many drinks, from espresso, Lungo, Americano, cappuccino, latte, and macchiato. 
You can use the same device to make all of your beverages in one shot which is great if you have a house full of people for a party or if you want to enjoy a drink at your place alone.
Coffee taste and quality: 
The coffee taste and quality are great because it's made with the same quality of beans that you get in a high-end Italian coffee shop like Caffe Lavazza. 
You may not be able to tell the difference between this machine and an expensive one, but that is because it is manufactured by the companies who make the fancier cups of coffee.
Cleaning: 
Cleaning is fun because the machine is small. There are only four parts to the clean-the drip tray, filter holder, frother, and steam wand. It does not take long at all because they are all easily accessible.
Pros
simple to use
froths hot coffee 
froths milk
is easy to use with the different choices of coffee, cups, and milk
the cup is not too wide
pod is easy to remove and replace 
easy to clean 
Cons
takes a long time to heat up
froth cup is not an exact fit for the top of the cup
coffee tastes a little bit grainy
pod does not come out as easy as it usually does
no water indicators
FAQS
What are the Lavazza capsules made of?
Lavazza capsules are made of coffee beans, water, and an additive to taste like cappuccino.
Where can you buy Lavazza capsules?
You can purchase Lavazza capsules in stores like Target, Kohl's, and other stores that sell coffee makers or accessories for coffee makers.
Customer reviews
The Classy Plus works excellent and is a great little machine. It does take a little longer for the machine to preheat than I would like, but once it's going, it's great.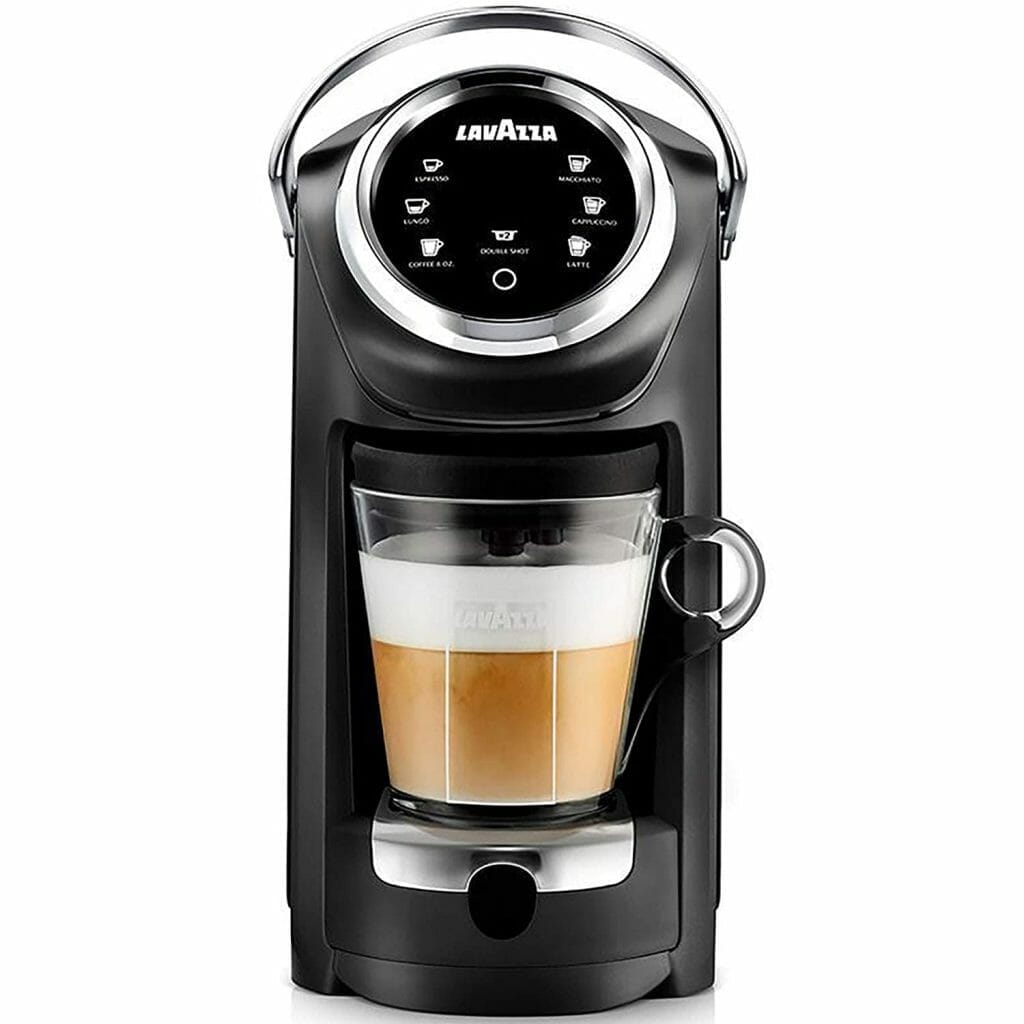 The coffee comes out hot and tastes good. I also like that there are no filters to buy or grind beans.
We love the Classy Plus; I have been using one for a couple of months now and can't say anything wrong about it. It does make good coffee and is simple to use.
The Classy Plus works as advertised, and it's a straightforward machine to use. I was hoping for a little more volume of coffee, but the brew is just fine.
Alternatives
Cuisinart DGB-700BC Grind & Brew Automatic Coffeemaker: This is probably the closest alternative to the Classy Plus. It offers a touch screen interface and a variety of different brew styles. 
The machine can be a little more complicated to use, but there's no waiting time for the machine to heat up, and it makes excellent coffee.
Breville Optima Tea Maker: This coffee maker can make tea and coffee, but it does require pre-steeping the tea. It has a large water tank, which can make up to four cups of tea at once.
Bonavita Coffee Brewer: This is another option for those who are looking to brew coffee. It can make up to ten cups at once with the Keurig K-carafe pod system, which are reusable K-cups that come in various flavours. 
There are no pods included, but you can purchase them separately.
Conclusion
The Lavazza Classy Plus is a fantastic machine that offers the perfect amount of technology and innovation. It produces a great cup of coffee and can make whatever drink you want in no time. It is very versatile and easy to use. 
This machine is priced reasonably with its stainless steel housing, stainless steel drip tray, and black cabinet. 
It comes with a one-year limited warranty for parts and labour, but I would suggest contacting Lavazza for service if you have any questions or concerns about the product's quality.