Breville vs Delonghi – And The Winner IS!!!
You have a lot of choices when it comes to coffee makers. With so many options on the market, how do you know which brand to go with?
If you're in the market for a new espresso machine and are wondering about Breville vs Delonghi, we've got you covered.
In this blog post, we'll compare these two brands and help you make an informed decision before your purchase.
We're going to break down these two brands in order to show you why one is better than the other, as well as which one might be a good choice for you.
What is Breville?
Breville is an Australian manufacturer and one of the best-known brands in the coffee industry. They have a wide range of products that are designed to meet the needs of every consumer, from home users to professionals like baristas.
They started in Sydney, Australia back in 1932. Initially, they focused on small household appliances like mixers and blenders, but over time they realized that there was a growing interest from consumers in owning coffee machines as well.
In the mid-90s, they released the first of their automated espresso machines. Since then, they've been steadily improving on their products and expanding into new product categories.
Breville now has 10 different product lines including equipment for cafes, restaurants, and hotels. They're available in a range of prices with some models positioned as entry-level and others as "pro" level machines that are designed for professional use.
Key features of Breville coffee makers:
1. Programmable
The vast majority of Breville machines are fully programmable, which means they can be pre-set to automatically grind, pump, and brew to a certain time in the morning.
This can be very convenient if you're not the kind of person who's a morning person or would prefer to sleep in on the weekends.
2. Easy-to-use interface and controls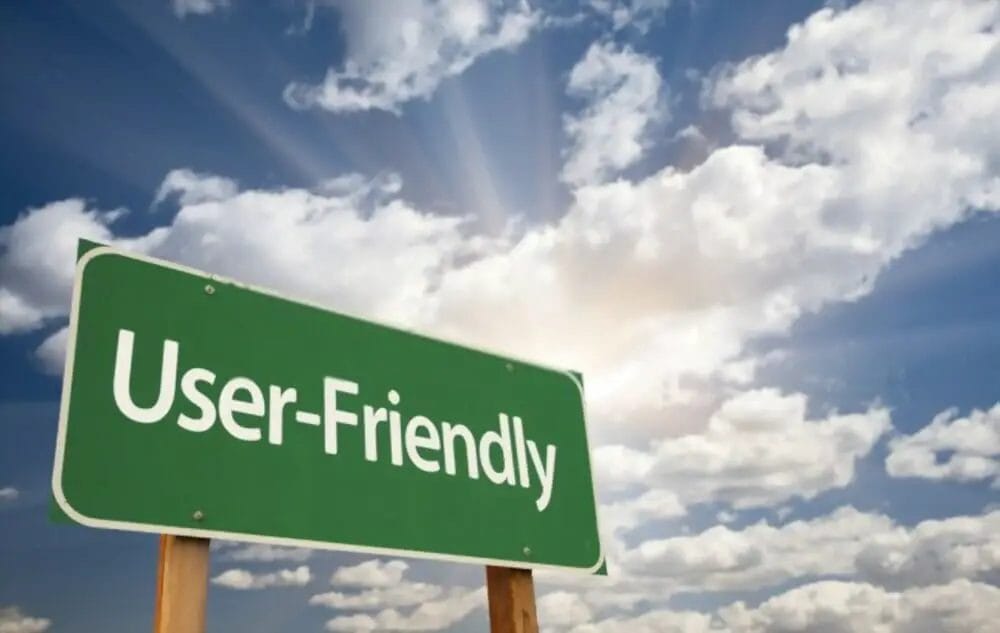 Most Breville coffee machines have an easy-to-use interface with large buttons and simple control panels.
This makes them very user-friendly and perfect for any level of experience, whether you're a beginner or a seasoned coffee drinker.
3. Variety of models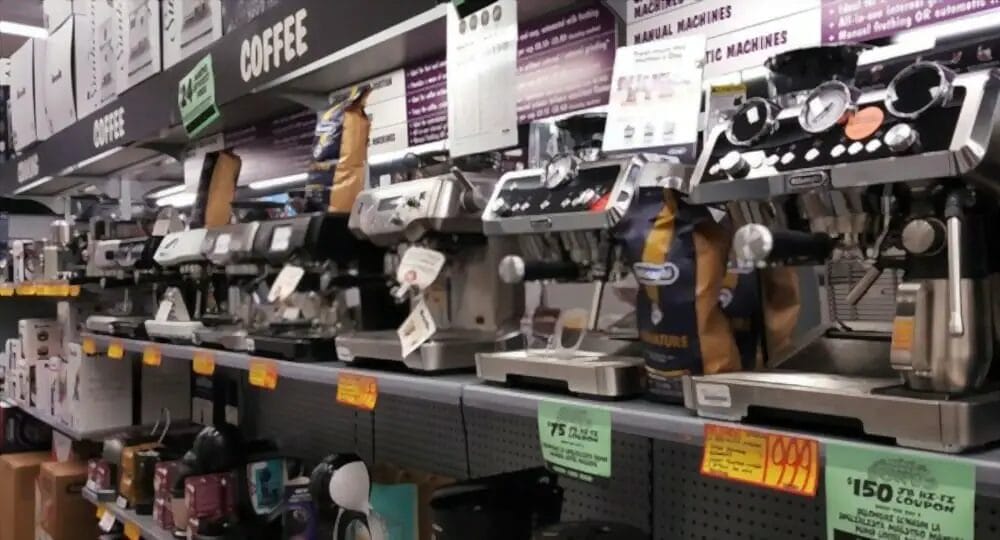 Breville has a very wide range of coffee machines, which means you have lots of different options to choose from, depending on what you're looking for.
They offer entry-level models as well as durable professional machines that are designed to last.
4. Durable machines
Breville coffee makers are well-made and built to last. Many consumers report that they've been using the same machine for over a decade without any problems.
Some models are built with materials like stainless steel and have a sturdy build quality.
5. Warranty coverage
Breville's machines come with a one-year warranty and are covered by their Australian-based manufacturer, which is important if you're planning to use your machine outside of Australia since they're the only company that will honor the warrant.
Closer to home, they have a network of local service agents that you can reach out to with any issues you may encounter.
Pros & Cons of Breville coffee makers:
Pros:
1.The superior quality of material
2.Easy-to-use compact machine
3.All accessories are included.
4.It is available in a variety of colors.
5.Default settings
Cons:
1.It is quite pricey
2.All parts are for manual cleaning only
3.The filters are expensive
Brewing capability:
The Breville Express is a coffee machine that makes espresso shots. It excels at pulling espresso shots even for those who are not perfectionists at doing it.
The espresso machine has 4 filter baskets - single and double filters with pressurized and non-pressurized versions. 
You can make the necessary adjustments as the pressure dial guides you as it eliminates the need to set and adjust the grind amount.
The Breville is capable of making a variety of beverages. Here are the effects of different brew settings:
Flavoring Coffee: This setting gives a rich, aromatic flavor that only coffee can offer. The brewing unit is able to infuse beans or grind them depending on your choice. In addition, this feature can be used to create cream and milk froth for cappuccinos or lattes.


Espresso: This setting is used to make a sweet, full-bodied coffee with a thick layer of foam. Unlike when using the frothing feature, you can use this function to brew espresso.


Cafe: This setting produces a rich, bitter-free taste of coffee that has been roasted for several hours.


Soft: One of the favorite settings of most buyers who love drinking hot chocolate or other beverages that require steaming milk and have an interesting taste.
Brewing options available:
There are more than 20 different beverages you can make with the Breville such as Americanos, lattes, espresso, cappuccino, and a lot more other delicious drinks.
Just fill in the water tank with pure fresh water and the coffee beans with fresh ground beans or use ground coffee. Also, there is an option for using non-coffee beans to grind into a powder form.
Cleaning the Breville Coffee Maker:
The Breville coffee maker is made from all metal parts with stainless steel that doesn't rust. This makes it easier to clean and maintain.
To clean the machine, you need to just remove the brewing unit and place a water mixture to clean the inside out.
Once done, you can rinse it off with fresh water and let it dry naturally. For easy cleaning, there are removable drip trays that can be washed with soap and warm water.
What is Delonghi?
Delonghi is an Italian-based coffee machine manufacturer that designs and manufactures high-quality coffee and espresso machines. 
They're known for producing highly rated products such as the BGH 456M espresso machine. Delonghi was established in Milan in 1931 and they designed a variety of coffee machines including wholesaler grinders, thermal coffee makers, bean to cup machines, milk frothers, steamers, hot water dispensers, and a variety of other equipment.
Delonghi has been around for over 80 years and has sold over 75,000 coffee machines in the U.S. They have been a consistent leader in the commercial coffee machine market and are considered to be leaders in the design and manufacturing of commercial class coffee equipment.
They currently cater to professionals who use their coffee machines for businesses such as cafes, hotels, schools, offices, restaurants, and so forth.
Key features of Delonghi coffee makers:
1. Durable
Delonghi coffee machines are known for their durability. This is mainly due to their strong build quality and sleek, durable design that makes them long-lasting machines.
You'll be able to enjoy the machine for years without any machine issues.
2. Ease of use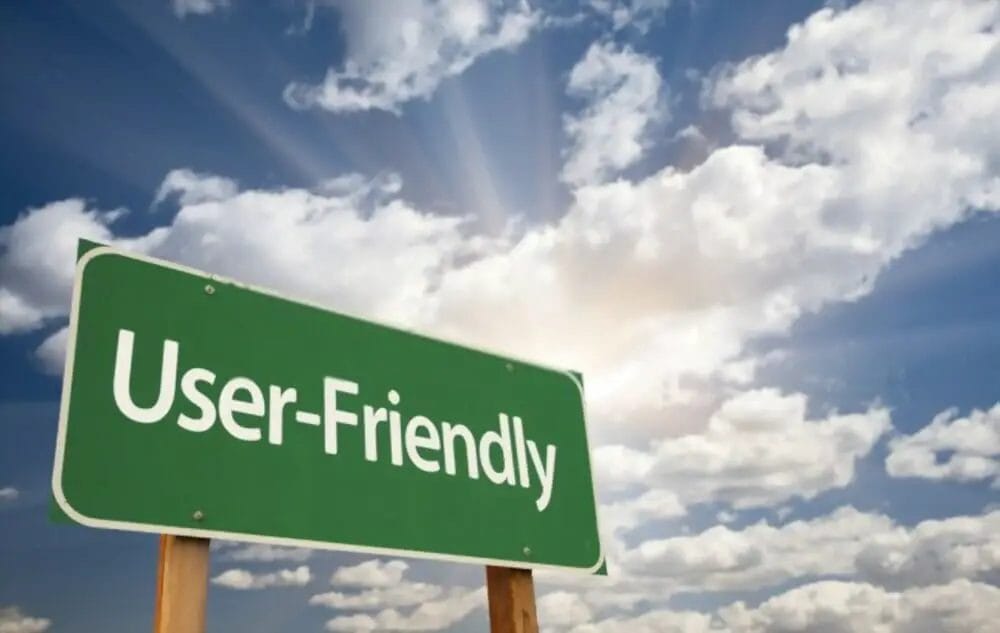 Making coffee on a Delonghi machine is simple with its controls and displays. It doesn't require any complicated operations especially if you're just a beginner.
You can control the different brewing functions as well as the time and temperature parameters to ensure the perfect drink every time.
3. Innovative design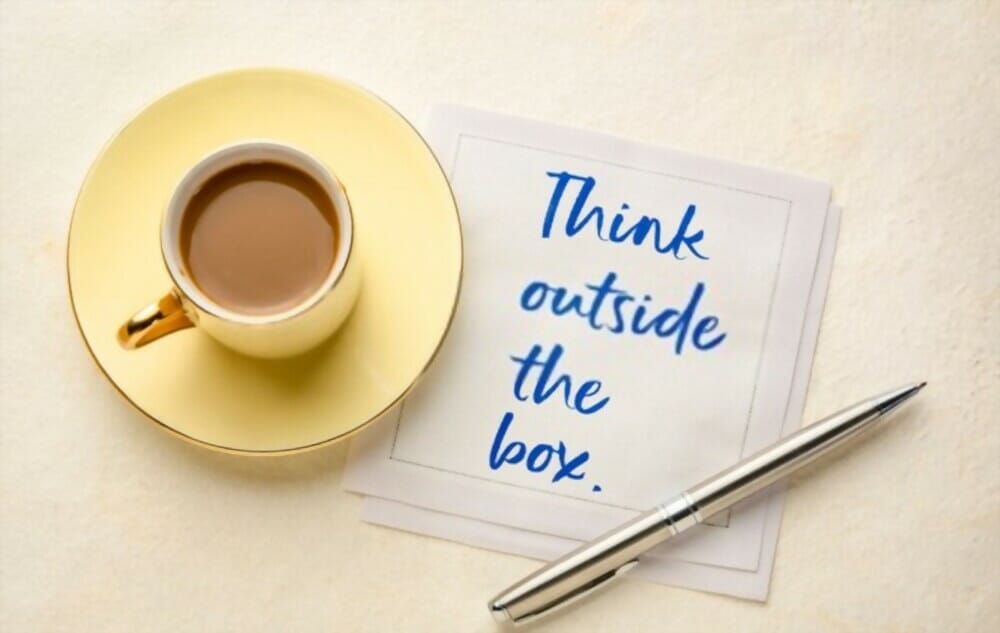 Delonghi coffee machines have been designed to give a sophisticated, elegant look and feel, while also being easy to use and maintain.
The machine's design is sleek and simple, which makes it stand out from the rest while the water tank cover resembles a spring.
4. Tons of options
Delonghi coffee machines come in different colors and beige and black models that are easy to clean.
There are also bold designs such as the Hammerhead model, that reflect their heritage and have been designed with a vintage feel.
You can also request custom designs or personalize your machine with your logo or other decorations.
5. High performance
Delonghi coffee machines can brew up to nine cups of cappuccino, six cups of espresso, and more than two cups of coffee at a time.
The flow rate ranges from 16 ounces to 82 ounces per hour that you're able to adjust depending on your preference.
Using the PID temperature control, the machine can reach up to 199 degrees Fahrenheit in 6 seconds.
6. Adjustable temperature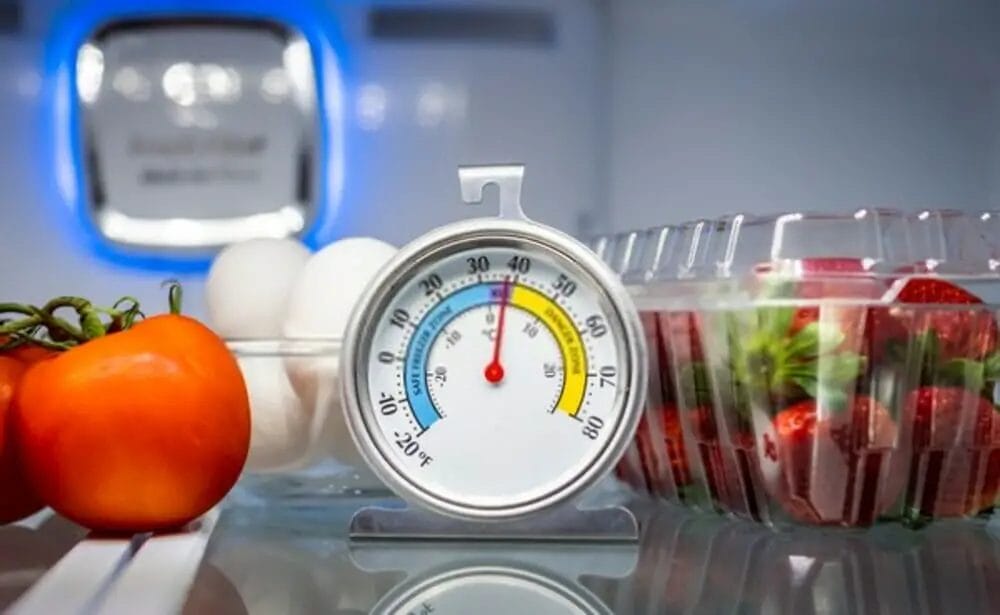 Delonghi coffee makers feature advanced controls to ensure the perfect temperature for the beverage at all times.
There are several temperature settings that you can choose from such as 453, F, 203, and 176 degrees Fahrenheit. 
Each allows for the brewing of various drinks and allows you to control the strength of your drink.
7. Durable stainless steel brew unit
Delonghi coffee machines are known for their durable stainless steel build and the brewing unit is one of its best features.
The tube heating technology makes the machine efficient and easy to use. With it, you'll find it easier to make a variety of coffees or teas.
The integrated thermometer also lets you monitor the brewing temperature and maintain it at an accurate level at all times without affecting the taste of your beverage.
Delonghi Coffee Machines – Pros & Cons
Pros:
1. A cheap buy in the domain of the semi-automatic machines
Easy to use because of step by step instructions
Warming trays to keep your espresso at the right temperature
Self-cleaning milk container
Allows you to control the froth and foam of your milk
Adjusting the grinder gives you a foamy cream
Cons:
1.Somewhat expensive compared to other makes
2.It makes noise when you start
3.Needs to refill the jug after every 6 cups
Brewing Time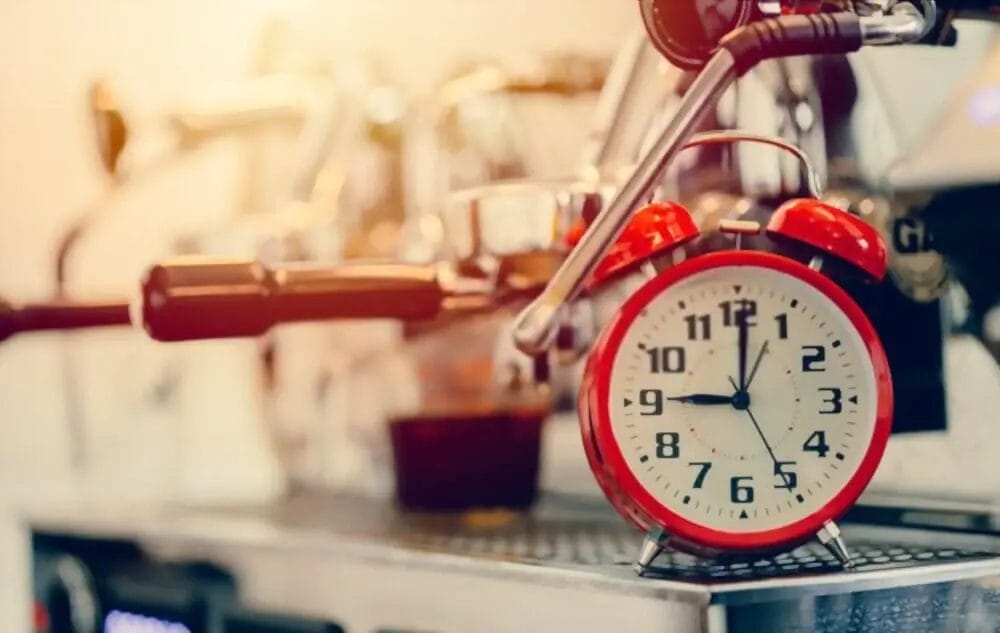 If you're a beginner in the coffee-making game, then there is nothing to worry about. The machine has been designed to make producing 14 cups of espresso at once an easy task.
You can complete the full brewing process in just 30 seconds. This allows you to complete multiple cups within minutes without affecting the quality of your drink. In addition, it can also brew up to 14 cups of coffee in just 20 minutes.
How to Clean a Delonghi Coffee Maker:
You may be wondering how to clean the Delonghi coffee maker? It is easy to maintain and can be quite simple if you follow some simple steps. Let's see if you can do it.
Step 1: Locate the drip tray carefully, pull it out of the drip tray holder, remove any residual coffee and at the same time extract any foam with a spoon. The next thing you've got to do is clean the exterior of your machine.
Step 2: Remove the drip tray and the filter basket. There are two ways to clean it: put water in a pitcher and pour some in the filter basket, or empty the water from the reservoir. Be sure to remove both of them before you clean it. Then, wash it with warm water and dish soap.
Step 3: If possible, remove this metal ring near the drip spout as well as all three parts of this piece called "cup warmer," which is a tray for warming coffee cups. Fill it with warm water and soap, and wash it carefully. Don't worry if you can't remove those because our next step will help you get rid of those tough-to-clean spots.
Step 4: Fill the reservoir with water and run a cycle of just hot water through the machine. This might take several attempts to get all of the residues off your machine, so be patient. Then, empty the filter basket and rinse it out again with warm water to finish the cleaning process.
How to Store a Delonghi Coffee Maker:
It is important for you to know how to store your Delonghi coffee maker. It will save you a lot of trouble if you have it stored in the right place. Keep reading and I'll show you what must be done.
You should always put your coffee maker in its box, as this makes it much easier for storage or transport. However, if you don't have this box, you can use a plastic bag or the original packaging for this same purpose.
You can also keep your coffee maker on your countertop in an upright position and make sure that the chute is closed to avoid any spills.
Which espresso machine brand is best?

Espresso machines from DeLonghi and Breville are at the top of the ladder for coffee lovers. The major difference between them is not on the quality of their products, but on the size of their machines. Breville espresso makers are suitable for small kitchens, while DeLonghi takes up a little more space. Both appliances make excellent espresso, which is why they're popular with coffee lovers everywhere. Delonghi coffee machines are well-made and have been designed with durability in mind.
Is Breville better than Nespresso?

Yes and No.
Both espresso makers offer a high quality espresso, which can be served from smaller machines. In contrast to the Nespresso group, however, DeLonghi has stopped selling automatic machines in the US, so you cannot buy some of the newer products for home use. DeLonghi machines are much more expensive than their Nespresso counterparts due to their higher price tag and higher quality design.
What coffee maker does Starbucks use?

Starbucks uses a variety of coffee makers from many different brands. However, the most common ones are the K1 & K5 from KRUPS and the Krups XP5210.
Is a 15 or 20 bar espresso machine better?

It all depends on your preferences. Most of the espresso machines that DeLonghi and Breville sell have a 15 bar pressure, which means they require a higher pressure to work properly.
How long should a coffee maker last?

This depends on the quality of your coffee maker. Some of the best espresso machines last for years, while others might have issues even if you use them properly. The most important thing is to change the coffee filter and clean your machine regularly.
How long should a DeLonghi coffee machine last?

The DeLonghi coffee machines all come with an 18-month warranty. This means that you can be sure that your machine will last years if you take care of it and change the filter regularly.
Does DeLonghi use Nespresso pods?

No, DeLonghi doesn't use Nespresso pods. Of course, we can offer you pods and capsules through our online store. There are a great variety of espresso and cappuccino capsules and most of the other products available on our website are compatible with DeLonghi espresso machines.
Final Words
Breville and DeLonghi both have a reputation for quality products. They cherish the quality of their products and market the latest technology. Each brand has an impressive lineup of espresso machines that makes it difficult to choose the right one for you.
If you're thinking about buying a coffee maker, Breville and DeLonghi make some of the best quality machines and will help you prepare amazing coffee.
Both brands have easy-to-use machines and are sufficient for preparing cappuccino or latte.
The DeLonghi coffee machine is a best-seller for beginners. This appliance is easy to use and provides a lot of functionality.
A DeLonghi machine is also a good option if you are looking for an inexpensive espresso maker. The machine has been designed with portability in mind and is easy to store in a small space.
If you think of coffee making as an art and are a self-proclaimed barista at heart, then Breville espresso machines are the perfect choice for you.
These machines are a bit more expensive than the others, though not drastically so and you can experiment as much as you want with them.