How to clean breville espresso machine: Clean using descale solution
Are you constantly wondering, "How to descale Breville espresso machine"? Well, It's a pretty simple process. Many Breville coffee machine cleaning products are available in the market, but you will need to follow the right procedure to clean your coffee machine. 
Directions for cleaning a specific appliance often come with the unit. In addition, you can use some tools to make your appliance sparkle!
Cleaning your espresso machine is essential, and this article will help you with the process. It will also explain how to use the breville descale solution, and how different cleaning products can affect the longevity of your machine.
Read the entire article to know all about breville espresso machine cleaning process!
Is It Important To Clean My Breville Espresso Machine?
It's essential to clean your Breville espresso machine. It's not like your car that you will run through the automatic car wash every once in a while and it's good to go. Therefore, to run your machine smoothly, you should clean it manually regularly.
Daily maintenance is essential to avoid mould, bacteria, and other gunk buildups. It also implies the drip tray of your coffee maker and the steam wand.
People often forget to clean these things on a daily basis. Skipping or forgetting to clean these things can be hazardous to health.
Descaling and deep cleaning your machine will remove mineral buildup and all the oils inside that will prevent clogging.
Cleaning your machine has a variety of benefits. It helps your machine to run smoothly, and to inspect the machine for any unseen damage.
If oils in coffee are not removed, they can make your morning coffee taste rancid.
To make it short, the primary reasons breville coffee machine cleaning is required thoroughly are:
To ensure the quality of your espresso
To remove buildup that can cause problems with your machine and prevent it from working (or even shortening its lifespan)
To avoid building up nasty smells and other unpleasant components in your machine
HOW TO DESCALE BREVILLE ESPRESSO MACHINE DAILY?
Dirty espresso machines can cause a buildup of coffee. When you clean your machine after every use, you'll avoid this problem.
If you don't clean it regularly, there is a possibility for clogged heating elements as well. If you live in a hard water state, descaling will help with calcium and lime deposits while improving water flow.
WHAT YOU'LL NEED
Warm water
Allen key
A plastic container
Cleaning brush or tool
Soft cloth or rag
Nylon scrubbing brush
Cleaning agent
Cleaning disc
Once your espresso machine has finished brewing, you need to remove the filter. Discard the remaining coffee grounds in your trash. Wring out the filter with water, and then wash it. 
Follow the following steps to descale Breville Espresso Machine:
STEP 1: TAKE OUT THE FILTER AND DUMP YOUR COFFEE GROUNDS
Remove the used filter basket and dump the coffee grounds in the trash can. Then, rinse it and your filter with water. You can use a scrubbing brush made of nylon to clean the coffee grounds from the pot.
STEP 2: MAKE A POT OF WATER
Pouring hot water through your coffee machine will help you to rinse the inside of the machine. After you have set up a filter and inserted the filter holder, brew a cup of water.
When the machine completes the task, dump the water into your sink's drain. This is hot water, so be careful.
STEP 3: BLOW OUT THE MILK
If you've added milk to your espresso, be sure to follow up by blowing out the remaining residue from the wand.
To do this, you simply turn the machine's selector to steam and then allow it to run for at least two seconds.
STEP 4: RINSE YOUR FROTH ENHANCER
Now, Remove the froth enhancer from the steam wand. Then, rinse it under some warm water until it runs clean. You can wipe it down if appropriate and put the enhancer back up.
STEP 5: CLEAN OUT THE STEAM WAND
Now we have come to the complicated step. For this step, you'll have to turn your selector control over to standby mode.
Don't forget to unplug your espresso machine next and let it cool down as well. The wand should not signify warmth before you start to clean.
When you're ready to clean the wand, use the brush or tool that came with your machine.
Besides, if this fails to eliminate any blockages, you can remove the tip with a cleaning tool. Soak the wipe tip in hot water or cleaning solution overnight.
STEP 6: CLEAN UP THE DRIP TRAY
This is the tray at the bottom of your espresso machine. Disconnect it from its power source. Next, remove the plate and empty its content into your kitchen sink.
Soak some warm water and delicate dish soap as you wash the tray! Then wipe and dry with a soft cloth or towel.
HOW TO DESCALE YOUR ESPRESSO MAKER MONTHLY?
As we say in the biz, monthly cleanings are more extensive than daily cleanings. This quick guide shows you how to clean. Performing a thorough descale will help all the parts of your machine to work together correctly.
WHAT YOU'LL NEED
A plastic container 
Coldwater
Breville descale solution or a homemade solution with water and vinegar
STEP 1: MAKE YOUR CLEANING SOLUTION
Homeowners without commercial cleaners can make their cleaner by mixing water and vinegar. Mix a half-and-half proportion of water and white vinegar.
I recommend being careful while using vinegar for cleaning as some people don't like the lingering smell it leaves behind.
STEP 2: PREP YOUR ESPRESSO MACHINE
Turn the standby mode on your machine and then unplug it from the power outlet. Then fill the reservoir with a solution of vinegar water.
Lastly, rest the large plastic bucket on the drip pan to hold the solution when it drains.
STEP 3: BREW THE BREVILLE CLEANING SOLUTION
After you prep it, plug your machine back in and turn the switch on. Once the orange indicator light of sufficient temperature is on, turn the knob to espresso.
Let the machine brew half of the cleaning fluid. The cleaning solution will scrub out the coffee residue and minerals from the water passages.
STEP 4: RINSE YOUR MACHINE
Repeat the first three steps until your water tank is empty, just with water. But make sure to use clean water throughout.
Then, stand back as the machine brews through the freshwater. This will ensure that the daily cleanings do not interfere with your coffee brewing.
How do you Use Breville Espresso Cleaning Tablets?
The Breville Espresso Machine comes with its own cleaning equipment. Cleaning tablets are one of the simplest ways to clean the device from the inside out. The tablet is placed on the portafilter and then on the Breville cleaning disc.
The portafilter is then connected to the machine, and the cleaning cycle is initiated, which immediately cleans it. When the procedure is finished, the portafilter is removed, and the disc and filter are cleaned and dried.
FAQs
How Often Should You Descale An Espresso Machine?
Breville's maintenance page recommends descaling an espresso machine about once a month if you have hard water.
They also recommend descaling (also called decalcifying) before going on vacation to prevent mineral build-up when the machine is unused.
The number of minerals in your water will determine how often you need to scale.
How Long Do Breville Espresso Machines Last?
Breville is famous for its premium quality and durable materials. Breville espresso machines are sturdy and last a long time.
They're easy to maintain, too, so they'll serve you efficiently for more than 6-10 years if you take care of them. Breville is a reliable brand for avid coffee lovers.
What Is A Steam Wand?
The steam wand is part of your espresso machine. It is where the water enters the machine to start the brewing process.
The steam wand has a metal scaffold and an elongated sponge, which are used to remove the heat from your beverage.
How Do I Clean The Steam Wand?
Clean the steam nozzle after every use by wiping it down with hot water and a sponge. Then, dry it thoroughly with a kitchen towel or paper towel.
You also need to run some steam through the wand as a precaution to avoid clogs. For best results, please run the steam wand while the machine is filled with the descaling solution.
What Happens If You Don't Descale Your Espresso Machine?
Hard water deposits can clog your espresso machine. This leads to poor extraction and lousy taste. The system may also sustain physical damage from not receiving enough ventilation.
How to clean Breville espresso machine without using cleaning tablets?
You can use a diluted solution of vinegar that will flow within your machine to achieve the same results as using tablets to clean your Breville espresso machine.
How do you deep clean a Breville coffee maker?

This depends on the model. Some models will have an internal filter (like the grinder) that requires a special cleaning. With other models, you can just take out the grinder and descale it that way. If you're uncertain about the model, check for us for a recent video cleaning solution. If the model you have isn't featured, then contact Breville customer support via their website.
Can I run vinegar through my Breville espresso machine?

You can run vinegar through the steam wand, but only with the descale solution. The solution is designed to help remove minerals that become attached to your machine after brewing.
How often should I clean espresso machine?

Breville recommends cleaning your machine every 20-30 uses.
How often should I change my Breville water filter?

Most Breville models don't require water filters. However, you can purchase the "Pure Harvest" filter if you do intend to use one. The change filter light should come on when it's time to change your filter. You may also want to remove the used filter and inspect it for wear and tear. If there is a lot of debris inside, then it's time for a new one.
Can I use baking soda to clean Breville espresso machine?

Baking soda is meant to be used on a stovetop. It won't work well in an espresso machine due to the heat within the machine.
Does vinegar damage espresso machines?

Some elemental damage may occur if you drink a lot of vinegar. However, for use in a Breville machine, you should be fine.
How long do Breville filters last?

You should be fine for 1-2 years with the filter.
How do you take apart a Breville Dual Boiler?

The lid on the boiler can be removed by flipping the knob to the side, lifting up, and pulling out.
Conclusion on how to clean breville espresso machine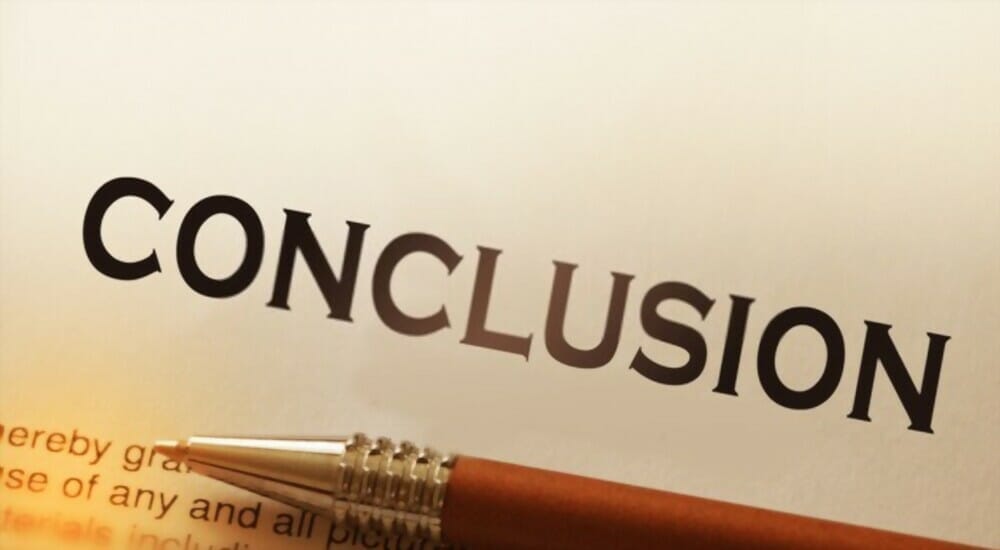 We can ensure that your espresso machine will last a long time with proper maintenance and cleaning.
Using a cleaning tablet or vinegar will both work just fine for your descaling process. You can use the breville descale solution if you have it available with you! 
Breville espresso machine cleaning is pretty straightforward.
Ensure to follow the manufacturer's instructions for your breville coffee machine cleaning and know when to do it, so your coffee tastes great.
I hope you learnt how to descale breville espresso machine by reading this breville coffee machine cleaning review.