Nespresso Vertuo Vs Original-  Difference Between Vertuo And Original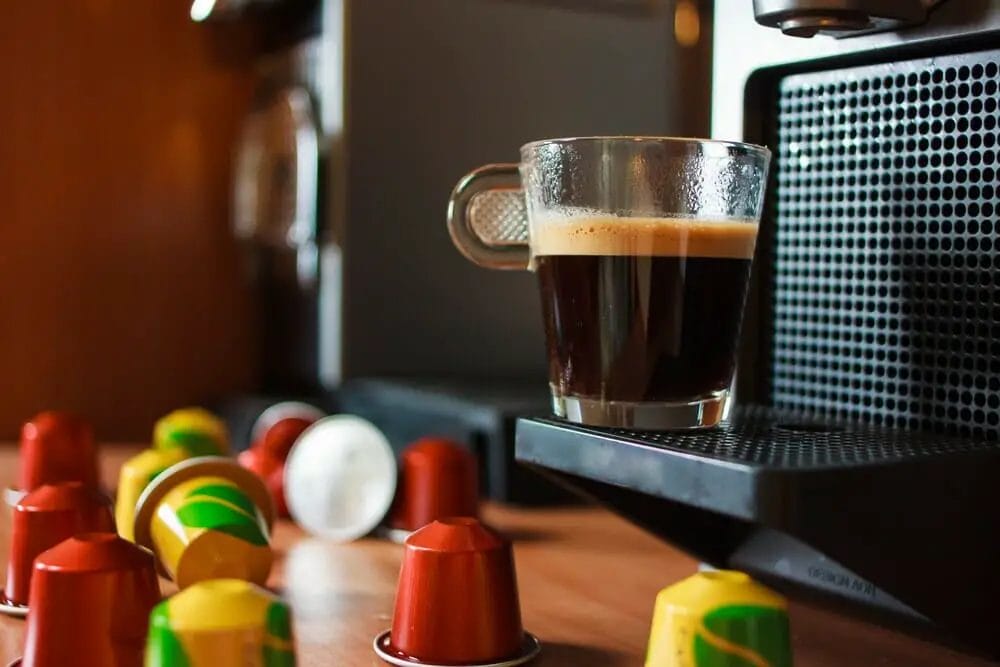 If you want to buy a new espresso machine, this article will help you. 
We will go through different categories of Nespresso machines, and compare their difference between vertuo and original and also similarities
What Is Nespresso Original? 
Single-serve coffee makers are great for people on the go. These machines produce a single serving of your favourite drink from a sealed capsule of pre-ground coffee beans.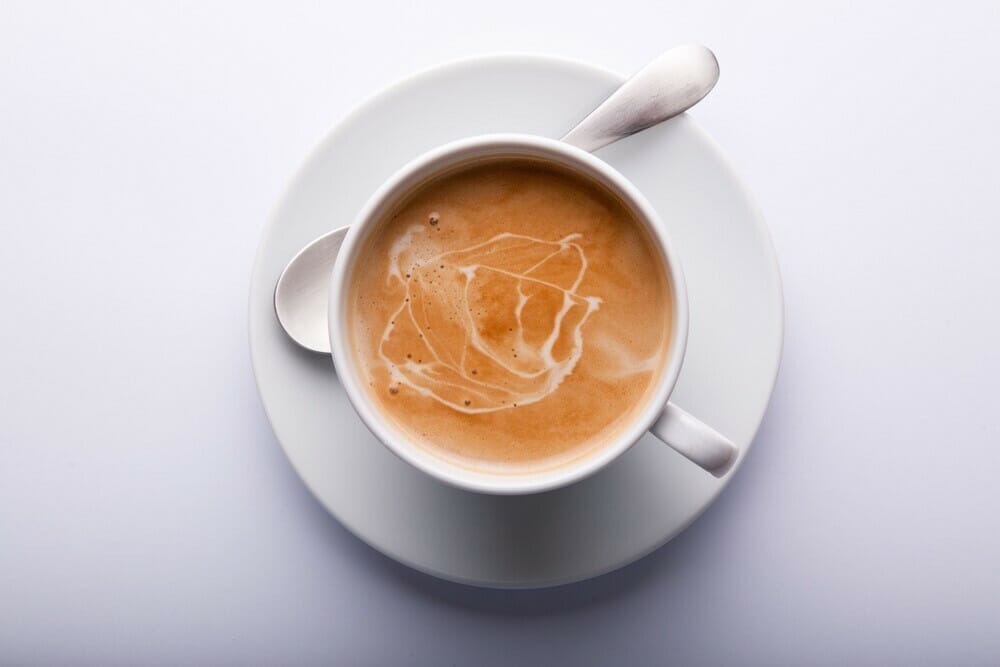 Pros And Cons Of Nespresso Original
Pros:
Greater variety of machines
A more extensive selection of coffee capsules
Built-in milk frothing available
Less expensive than VertuoLine.
Simple operation
Flexible construction
Cons:
Only makes espresso
The pump is louder than the Vertuo Machine
The pump must be primed (even after unplugging the unit)
Harder to clean than VertuoLine, especially getting rid of the coffee residue at the bottom of the container.
What Is Nespresso Vertuo? 
One of the most famous lines for Nespresso machines is Nespresso Vertuo. The VertuoLine machine uses two technologies not used in the Original Line. 
First, it uses "Centrifusion" technology. It is a term created by Nespresso to describe their coffee system. 
It's a combination of the word "centrifugal" and "infusion," whereby it spins the capsule around in the machine at up to 7,000 rpm to blend the ground coffee and hot water. 
Secondly, Each capsule has a barcode on the rim, which is scanned with a laser system. It reads five parameters: rotational speed, infusion time, volume, temperature, and water flow.
Nespresso created the VertuoLine system to expand its product line. In addition, they designed it to be a more significant type of coffee, which North American people prefer, thus making Nespresso's market share in North America. 
Pros:
Barcoded Nespresso coffee capsules make brewing simple
Thicker Crema
Can make more extensive coffee drinks
Quieter operation
Cons:
Finer coffee grounds required
A smaller selection of machines
Capsules are expensive
Nespresso Vertuo Vs Original Line
This section will compare the two lines of coffee: 
"Who will emerge victoriously? Keep reading to find out!"
Types Of Drinks
A notable distinction between nespresso original vs vertuo is the style of drinks they produce. 
If you only drink espresso or espresso-based drinks, it is appropriate to invest in the Original. The Original Machine has three brew sizes available: the ristretto, espresso, and lungo. 
Nespresso Vertuo machines are ideal for people who want a larger cup of coffee. grande."
These Brewers offer five cup sizes: an espresso, a 2.7-ounce double espresso, a 5-ounce gran lungo, an 8-ounce mug of coffee, or a 14-ounce alto Xl.
Number Of Capsules
The Nespresso Original Line has a much wider variety of capsules. In addition, as the patent on these cup-shaped capsules has expired, they're now available from various third-party sellers. 
Many reviewers think that the Original capsules come close to the authentic Espresso taste.
The only downside to Original Nespresso compatible capsules is that they come in a single size. It means that if you order something like a lungo, it will be diluted with water if you have ground coffee.
Nespresso's VertuoLine capsules are only available through Nespresso because they require a barcode to be recognized by the machine.
It will mean a more limited selection, and you will have a more challenging time choosing what you want.
The VertuoLine capsules come in three different sizes, so more extensive drinks are as effective as smaller ones. Also, The Vertuo Nespresso capsules create a thicker layer of foam, even on more giant coffees, for a richer taste.
Milk Frothing
None of the Vertuo models has a built-in milk frother, but you can order one as an accessory for a discount.
The Nespresso line of products has a variety of machines. Some models include built-in milk frothers. Nevertheless, these are a lot more pricey.
The cheaper and smaller Nespresso machines are only good for making espresso, but you can also bundle them with an Aeroccino.
Extraction Method
These two systems are very different. They might not be apparent to people from the outside.
The original model uses a pressure-based system. The capsule is filled with hot water at up to 19 bars of pressure until it explodes. And a steaming espresso emerges. 
The VertuoLine coffee makers use a spinning system they've termed "centrifugation." Hot water pumps into the capsule, spins around at 7000 RPM, and then hot espresso comes out at the end. This further yields a thicker body and quieter operation
VertuoLine Nespresso capsules also use a unique barcode system. So that coffee is also coded with a barcode that dictates ideal brewing conditions. 
The espresso machine automatically adjusts its settings based on the type of coffee.
Variety Of Machines
Nespresso has a wide range of products and sizes. It has eight base models and 12 different products.
VertuoLine has three models, the Vertuo, the VertuoPlus, and the Evoluo. They are all similar in appearance and function.
The VertuoLine is relatively young, so more alternatives are likely forthcoming if the line proves successful.
Price
All three Vertuoline Nespresso coffee machines have similar prices, but the Original models cover a wide range of budgets.
The Original models are cheaper than the Vertuo machines, whereas the most expensive, like the Creatista and Lattissima (bottle warmer and MilkMilk frother), are higher in price.
A low-end model with an Aeroccino is the best choice if you're on a budget. However, if you like coffee AND espresso, a Vertuo espresso machine is a way to go.
Another factor is the cost of espresso pods.
You can get alternative Nespresso pods from other manufacturers for cheaper than the ones made by Nespresso. In contrast, you can not get the Nespresso brand Vertuo coffee capsules from anywhere else.
What Is Centrifugation?
It's a combination of the word "centrifugal" and "infusion," whereby it spins the capsule around in the machine at up to 7,000 rpm to blend the ground coffee and hot water. 
To understand the working methodology for the Vertuo line of coffee machines, let us tell you about an innovation called "centrifugation" used in this machine.
The technology involved in making espresso drinks is that the coffee is brewed at a very high speed, creating a thick, foamy layer on the coffee.
Nespresso adopted this technology to create a thicker layer of foam than any brew, even when you consume the coffee in more significant amounts. 
This technology is said to make way for VertuoLine coffee capsules.
The Verdict:
nespresso vertuo vs original are both excellent coffee makers. They both make delicious cups of coffee, and they are both effortless to use. 
What makes up the best coffee maker ultimately depends on your own needs and preferences. 
The only difference between vertuo and original is that the Original Line is more traditional, while the VertuoLine is more innovative and delivers a better final product.
Go For Nespresso OriginalLine When.
If you are confused between nespresso original vs vertuo then opt for the Nespresso Original Line if you want a traditional, easy-to-use machine that will give you a great-tasting espresso with little work.
Go For Nespresso VertuoLine When..
You enjoy the varieties of coffee like those Americanos or filter coffee. However, you will be able to use Nespresso capsules only for these coffee machine models.
The VertuoLine is more practical for making more extensive coffee drinks or coffees with MilkMilk and other ingredients. 
FAQs
Can I Reuse A Nespresso Capsule?
You can reuse the Nespresso capsules. First, you need to retrieve them from the discard bin and reinsert them into the machine. A second run will give a weaker tasting brew, but it is still drinkable.
What Is The Difference Between Vertuo And VertuoPlus?
Both of these devices are designed to make your coffee, but there are a few subtle differences. For example, Vertuo is larger and more powerful and expensive than VertuoPlus. The company's centrifugation system is similar, but they're not the same.
How Long Does A Nespresso VertuoLine Machine Last?
The lifespan of a coffee maker can be anywhere between 5 and 10 years, depending on the machine. Nespresso machines are typically made with high-quality parts and a reliable design. Therefore, they should be on the higher end of the price scale.
Does Nespresso Vertuo taste better than original?

Both Vertuo and Original Nespresso machines are powerful espresso makers. They both brew delicious, smooth drinks and use capsules that contain the same coffee, whether you choose Original Nespresso or VertuoLine.
On the whole, original tastes more like regular coffee and is sweeter than vertuo.
Nevertheless, vertuo is a step above original when it comes to power and functions. The precision of the Vertuo's capsule movement allows it to extract more oils from your beans.
Is Nespresso Vertuo being discontinued?

This is not the case and many people continue to use vertuo as long as it remains available.
Do you add milk to Nespresso Vertuo?

No, you do not need to do that. When you open the capsule, you'll notice a black hole where your coffee will enter. The coffee doesn't come out of the machine until all the capsules have been brewed.
However, if you want a richer beverage, you can add some milk to your Nespresso Vertuo. As long as the machine has enough water and capsules, it will be prepared to make creamy drinks like lattes or cappuccinos without adding anything else to the cup.
Is the Nespresso Vertuo worth it?

A Nespresso VertuoLine is a very efficient and effective tool that allows you to make great tasting coffee.
It's easy to use and is a great product if you want a unique coffee taste, but don't have the time to froth milk.
Nespresso OriginalLine machines are mainly used as standard coffee makers, with limited functions and buttons. In comparison to the VertuoLine they are slower, cheaper and less convenient.
Can I use original pods in Vertuo?

No, these capsules are designed to work only with the VertuoLine.
Why does my Nespresso Vertuo taste burnt?

If the machine breaks down, it's possible that you burnt your coffee. This occurs when there are too many capsules brewed at once.
You can check if your capsules have been over-brewed by removing the caps, opening them and counting how many beans are left inside.
Which Nespresso machine is the newest?

The newest Nespresso machine is the Nespresso Gran Lattissima. The Gran Lattissima has a best-in-class 9 preset beverage recipes with a 44 oz reservoir, 17 oz milk container, and integrated frother.
Is there a way to make Nespresso less expensive?

There are several ways to save money on your Nespresso machine. One of the ways is by using refillable pods. Since you don't need to find the capsules, you can get started right away with this method.
This option also allows you to use various types of coffee, which means that you can use it for multiple types of coffee taste such as French roast or flavored coffee.