Do You Drink Green Tea – Why K Cups Are Good For Green Tea
It's great for weight loss, boosts energy, and is loaded with antioxidants. That said, not all green tea is created equal. Some have a lower quality that can harm your health. 
Green tea k-cups are a definite winner when you want a hot cup of green tea in minutes with no trouble!
Green tea k-cups are convenient, save money, and you can easily brew hot or iced tea with the convenience of your coffee maker. 
But are green tea k-cups good? Here are seven reasons that prove that they are!
Reasons Green Tea K-Cups are Good for You
Convenience
Green tea k-cups are convenient and can save you a lot of time.  For those busy mornings where you're running out of the door, it's nice to have a cup of hot green tea ready for you as soon as you get in the car.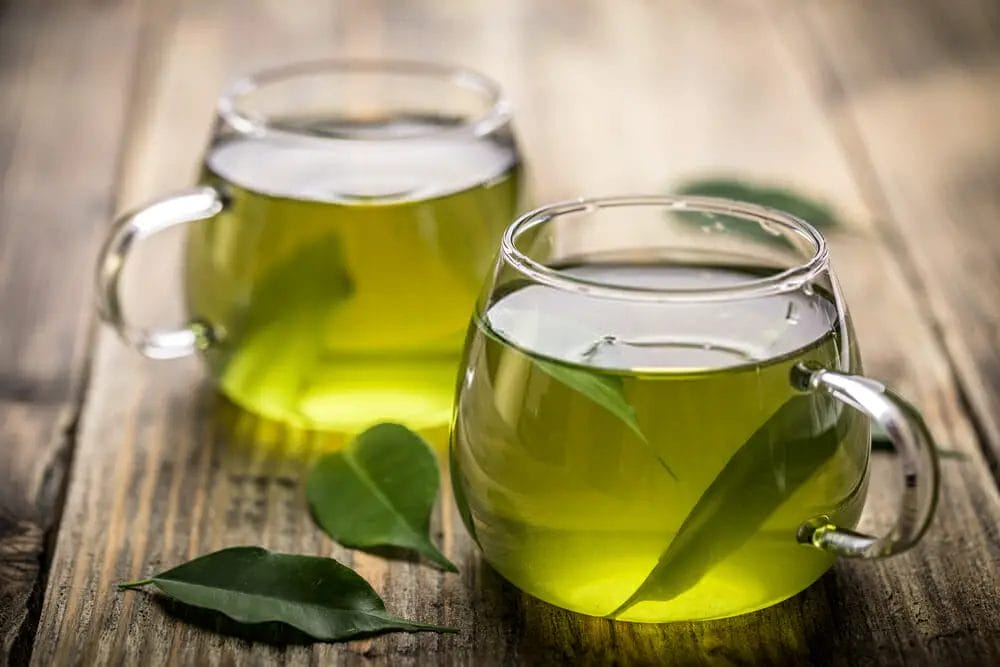 Earlier, you might have gone to the grocery store or a drive-through for those little bags. Green tea k-cups now make those trips much more convenient. 
You can now make a cup of tea from your favourite brand of green tea in the comfort of your own home. You can brew up hot or iced tea right into that handy little glass carafe.
Keeps the natural compounds of the green tea intact
Green tea has many good natural properties, but some can be lost during the brewing process. Those properties include vitamins, minerals, and antioxidants such as the catechins and EGCG (epigallocatechin gallate), which gives green tea its cancer-fighting properties.  
By using a green tea k-cup, you can keep all of those essential nutrients intact so that you can enjoy all of the health benefits that green tea provides.
Saves money
Green tea k-cups are more cost-effective than the retail bags of green tea.  If you are a coffee drinker, this is a great way to save on your household budget. 
The k-cups are superior to the retail bags because the price per cup is much lower, and there are no additives or preservatives.
Variety of Flavors
You can choose from a wide variety of flavours when you buy green tea k-cups, which makes it easier to switch things up if you get tired of drinking the same thing all of the time.  
In addition, this makes it easy to avoid getting bored with drinking green tea, which you may have done with retail bags in the past.
Brews Green Tea the Way You Like it
Green tea k-cups make it easy to brew your green tea the way you like it.  With the single-serve brewing technology, you can choose from various strengths and flavours and easily brew your iced or hot tea without worrying about over brewing. 
Brews a Cup of Green Tea in Minutes
With green tea k-cups, brewing a cup of green tea is easy and only takes a few minutes. It makes it convenient for busy people who have limited time or want to save time but don't want to brew a whole pot to get their cup of tea.
No Mess or Cleaning
If you're worried that green tea k-cups will leave a mess, you can put those worries to rest. They are just as simple to use as your regular coffee pods and have no mess or messy clean-up afterwards. 
Best green tea k-cups
Now that you know why k-cups are good for you, you may be wondering what brands to get or how to find the best green tea k-cups for your lifestyle. The best options include:
Which is better: Green Tea K-cups or tea bags?
Green tea k-cups are the healthier option. They are made in a laboratory, using green tea leaves that are carefully selected to preserve all of the essential nutrients, antioxidants, and minerals in them. 
Unfortunately, teabags are made from black or oolong tea leaves are not as carefully chosen. 
Many companies have begun making green tea k-cups in their labs, but many brands still package an inferior product that lacks essential nutrients and comes packaged in factory-made bags. 
Choosing the best green tea k-cups will ensure that you are getting a top-quality product that will keep the natural health properties of the green tea intact.
Twinings of London Green Tea K-cups For Keurig
Twinings of London is a well-known tea company, and its green tea K-cups stand up to the hype. For the money you spend, you get excellent quality.
Green tea K-cups come in various pack sizes, starting at 12 counts and up to 110 counts.
So, depending on how many cups of green tea you drink per day, you can stock up your pantry. 
When it comes to flavour, the green tea is relatively smooth and has everything in order.
It is because only the highest grade tea leaves are used in the production of the product. Furthermore, there are no artificial elements in Twinings green tea.
Lipton Chamomile Mint K-cups
Green tea, chamomile, and mint appear to be the best mix in this drink. It combines the calming effect and soothing flavour of chamomile with the crisp taste of mint to give you a delicious cup of green tea.
Green tea, herbs, and other natural flavours are mixed into Lipton green tea k-cups. The combination contains only the highest quality herbs and tea leaves. It is a Rainforest Alliance Certified tea that also has soy in there.
Amazon Brand Solimo Green Tea K-cups
Green Tea K-cups from Amazon's Solimo are compatible with Keurig 1.0 and 2.0 machines. Their green tea is of excellent quality and has a pleasant flavour.
It has a natural sweetness and little to no bitterness, as is typical with green tea. However, it also has a full-bodied flavour and a lot of natural flavours.
Conclusion
Green tea is beneficial to your health and can help you live longer by preventing ailments. K-cups simply make the process of brewing tea a lot easier. Green tea K-cups are available from the major brands listed above. 
Always choose brands with a good reputation and a solid commitment to quality. Check the ingredient list as well to ensure that you are getting exactly what you ordered. 
You want to make sure that the k-cups you choose are made with natural ingredients and contain no additives.
Green Tea K-cups are not for everyone. If you're not interested in the health benefits of green tea, then don't use them because they are not intended for your drinking pleasure. 
K-cups exist for people who want the health benefits of green tea without all of the fuss. If you fall into that category, then green tea k-cups are an excellent way to get your green tea fix on the go!