Moka Pot vs Espresso Machine
If you are a coffee fan and want to make a guide about them, here is what we have in writing for you.
Most people know that the Moka pot is popularly used across Italy as a traditional stovetop coffee maker. But how is it different from an espresso machine? Let's break it down!
In this article, I will compare and contrast Moka pot and Espresso Machine. I'll start off by explaining the differences between these two makers:
What is a Moka pot?
How does the Moka pot work?
What is an Espresso Machine?
How does espresso work?

I will then describe the similarities of the two makers and talk about my personal preferences too.
What is Moka pot?
A Moka pot is a stove top espresso maker. It is named after the Yemeni city of Mocha which was a major port supplying coffee at that time..
The Moka pot looks like a teapot but has no handle and is round rather than cylindrical, without a spout and with slanted sides.
The Moka pot was mainly used as a coffee maker for individual households. Over time, it became common in many households since it is very easy to make, and it makes an excellent cup of coffee.
How does Moka pot work?
The Moka pot is made out of aluminium: the bottom vessel is placed on top of the stove, with a filter above. A mixture of water and ground coffee is poured into the bottom vessel and heated.
The steam pressure created by the heat will push the water up through a filter and into the top vessel. The top vessel then acts as a funnel and guides the water through the filter and into the coffee.
Moka Cup Coffee Taste & Characteristics
Moka cup is known to make a strong , full-bodied cup of coffee similar to espresso which is a Italian household drink.
The taste of the coffee can be described as a very strong coffee. The taste is very full, rich and sweet. The coffee has a strong aroma, with the smell of burnt sugar.
It is also considered as a rustic coffee which has its taste from the boiling water used to make it. Moka Pot coffee should be consumed immediately because the essence is lost when it cools down.
What is an Espresso Machine?
An espresso machine is a device that can make different types of espresso. Espresso machines vary in how many there are, what type of bean they use, where it grinds its coffee beans and how its designed to make a cup of espresso.
In general, an espresso machine is a device that has a boiler to boil the water and uses steam pressure to force the water through the coffee grounds.
The machine has a reservoir for water and a portafilter with the ground coffee. It also has buttons or switches that allow you to control the amount of milk added and how stiff you want your espresso.
How does Espresso work?
Espresso works by forcing hot pressurized and filtered water through ground coffee beans. The mixture of these pressurized and filtered water and ground coffee is then forced through a portafilter (a small filter) that is used with a coffee filter basket.
The amount of espresso you get from the coffee maker will depend on three things: the strength of the pull, the size of your cup, and how many times you push down on the pump.
Moka pot Vs Espresso "Which is The Best?"
1.The Strength of Coffee.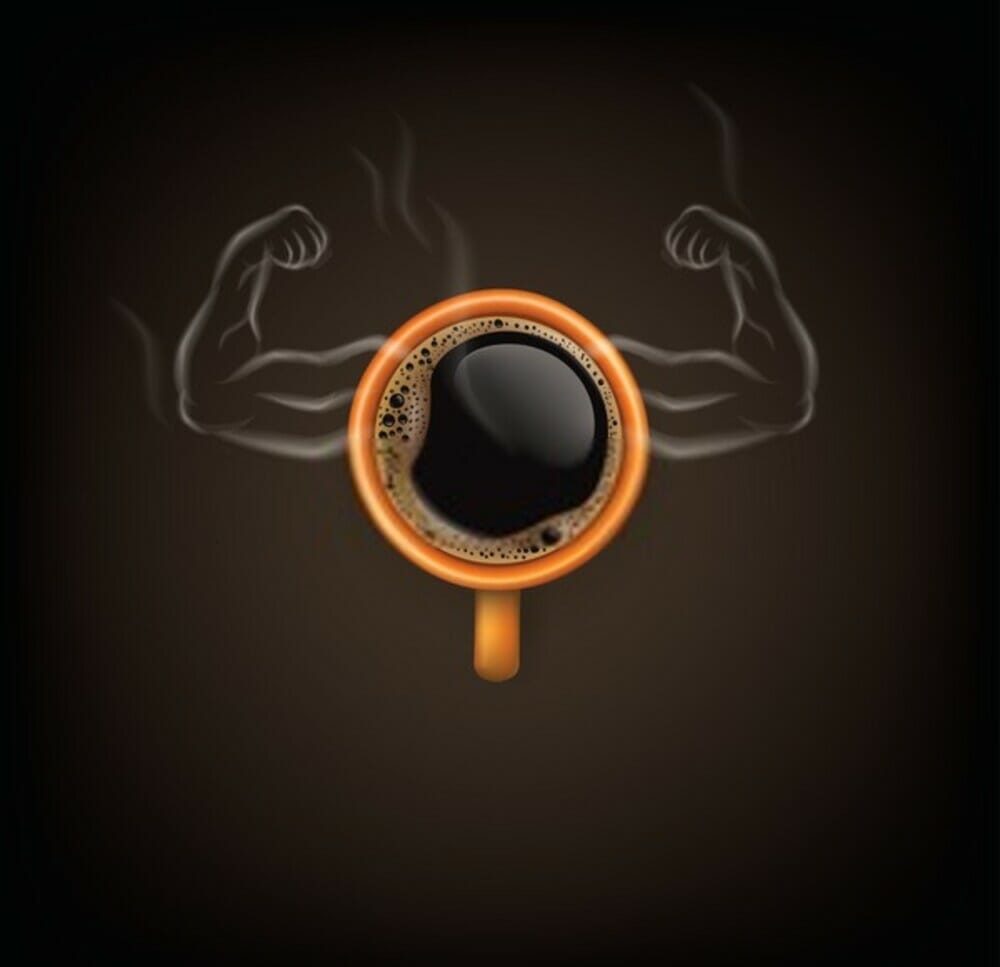 In moka pot the coffee will never be as strong as espresso. That is because espresso has more pressure and contains more oils. The additional heat that steam produces when you press on the bar also makes it stronger. But Moka Pot coffee is still very strong and full of flavor.
2.The Taste of Coffee.
Both methods produce a strong brew of coffee. When you use a moka pot, the coffee will have some oils in it. This is not the case for espresso, since the brew time is short in espresso, it does not contain as much oil as moka pot.
Therefore, the taste of the coffee will differ for both types of coffee makers but both brew a strong, flavourful cup of java.
3.Time it takes to make the coffee.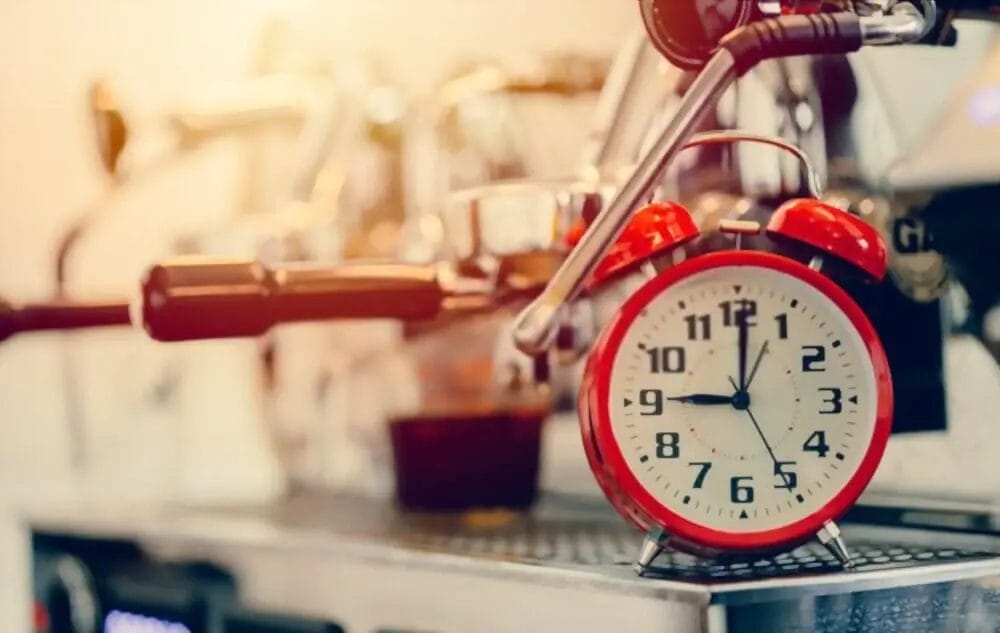 Moka pot takes around 5-6 mixtures to make the coffee, but espresso is much faster as it's only 20-25 seconds per shot after the machine has heated up.
But if you start from beginning, moka is faster and more convenient to make than an espresso, which require substantial time for the machine to heat up and get ready to brew.
4. Volume of Coffee Produced per Cup.
The ratio of coffee to water differs for each type of coffee maker. Espresso will have more coffee than the moka pot as it retains the oils inside it, but that is because moka pot has a lot of water, and espresso doesn't.
5.Number of Cups Produced.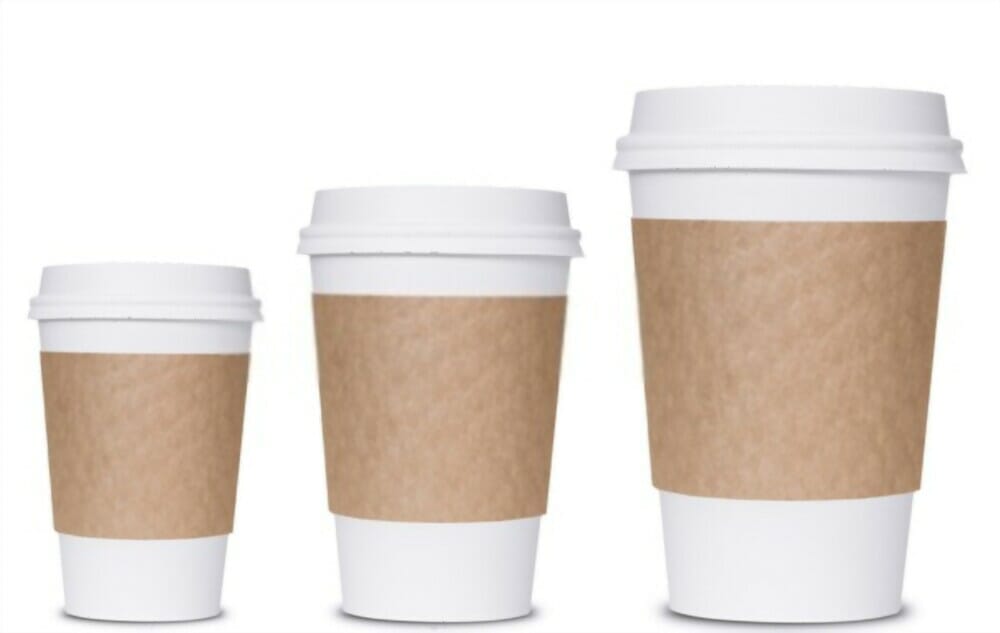 You can make 3-6 cups in a Moka pot while you can make 2 shots with an espresso machine at one time. There are also machines that will produce 6 cups in a single pot.
6.Ease of Cleaning.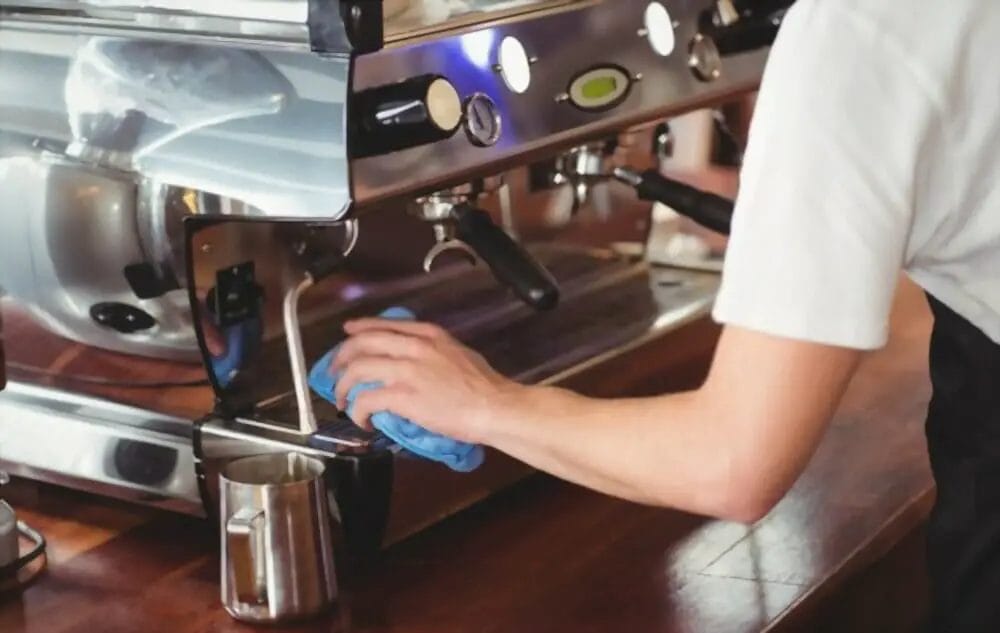 Moka pot is an easy machine to clean. The only thing you need to do is rinse it out when you're done. Espresso is a little bit more complex and needs the use of a brush or another tool to get all the grounds out of the machine.
Also, an espresso machine require periodical descaling and other maintenance with cleaning agents.
7.Price.
The is a no brainer. You could get a basic moka pot for $10 to $15 while more advanced ones can cost up to $20. And if you want to get a good quality espresso machine, you would probably spend upwards of $500 and sky is the limit.
Is moka pot as strong as espresso?

Espressos price is pretty high, but it has a lot more flavor and caffeine. It's a matter of preference. Moka pots are great for camping, college students cooking for a party, new stoves and people who want to spend only 20$
Do Moka pots make real espresso?

A moka pot has less pressure and will not make real espresso. But the coffee it makes is still very close to espresso. It's technically not, but the taste is too close for it to be considered anything else
Can you make an espresso shot with a moka pot?

What you are trying to do is use that pressure to force water through the coffee grounds. Then, using the same principle, a lot of people use a moka pot to make espresso.
How much should a Moka Pot make per cup?

Most moka pots can make between 2 and 4 demitasses (shots) per brewing cycle. Smaller cups may be 8 ounces and larger cups may be 12 ounces. It all depends on how much coffee your pot makes in one cycle or shot.
Can you make a flat white with a moka pot?

No, you cannot. The flat white is an espresso drink, and moka pots do not make espresso.
Is stovetop espresso strong?

Yes, it is because it makes use of a lot of pressure to force the water into the coffee grounds. It is also used with a really fine grind, and it is run through the machine at its hottest temperature setting.
Can moka pot make crema?

No, it cannot. It just lacks the ability to create the exact right amount of pressure required to get crema that is distinguishable and unique in its own way.
Are Bialetti moka pots still made in Italy?

There are three places where the Moka pot is currently manufactured: Italy, Germany, and Thailand. Bialetti has a factory in each of these locations, working side by side with local workers to produce the famous Moka pots.
How long does Moka Pot coffee last?

Moka pot coffee is made with boiling water and a fair amount of ground coffee. It is going to last only so long, depending on the grind of coffee and the quality of pot or espresso machine used to make it.
Espresso Machine or Moka Pot – Which is better?
Both products have their own advantages and disadvantages. The espresso machine is more expensive and takes longer to make a cup of coffee than the moka pot. Mokapot makes coffee faster than an espresso machine.
However, moka pot does not produce as much coffee in a shot as an espresso machine. The taste of espresso is also more complex and the oils are retained in it unlike moka pot where there is not enough heat produced to retain the oils in the coffee mixture.
If you are looking to get a strong coffee brew at home in your daily routine in an easy and convenient manner. Then Moka Pot should by your equipment of choice.
However, if you are a coffee connoisseur, then you will never get satisfied with something other than a Good Espresso Machine.
Final Words
The moka pot is a better choice if you want to save a lot of money. It takes less time to make than an espresso machine, and the taste of moka pot coffee is similar with it.
The moka pot can also be used in many places where a stovetop espresso maker cannot be used, for example, during travel and camping.
An espresso machine is better if you want to spend more on it and make lots of coffee quickly or if you are an expert who wants quality espresso.