De'Longhi EC680M Espresso Machine Review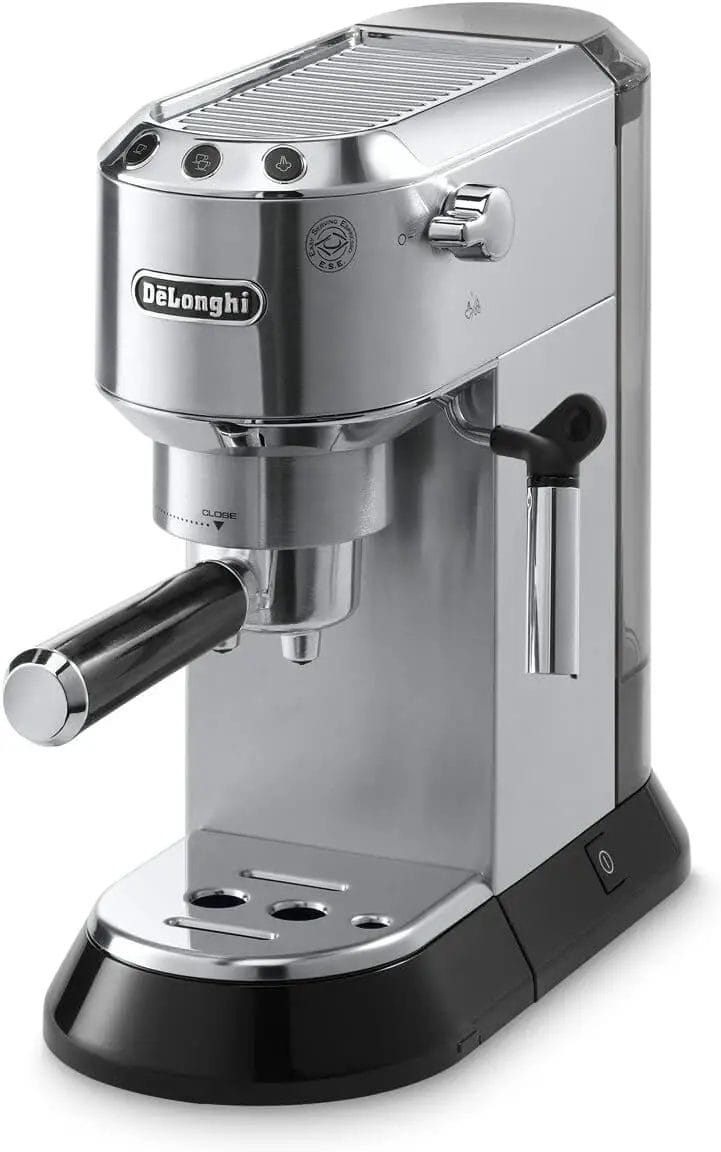 It's easy to use, with just one button to select strength and quantity and a programmable timer for convenient, on-the-go brewing. 
With the included frother, you can customize your cappuccino or latte just the way you like it. In addition, the DeLonghi EC680M espresso maker has a removable water tank and drip tray, which means cleanup is a breeze. 
The machine's 15 bar pressure provides the highest barista-quality output by breaking into the coffee grounds. 
You receive a three-in-one portafilter holder to choose the sort of coffee you desire. Thermo block technology in the machine warms it rapidly, and you don't have to wait in between cups!
Let's look at the features of this De'Longhi espresso machine:-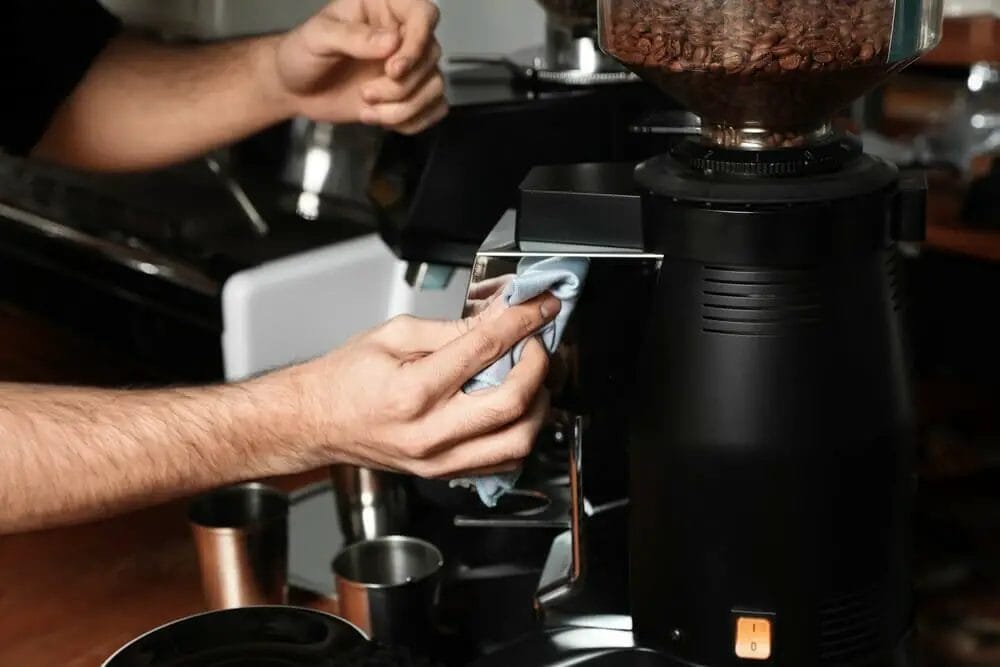 Design
The Delonghi EC680 espresso coffee machine stands out owing to its clean and elegant design. The model is available in two colours: red and silver. This coffee machine's excellent design sets it apart from other kitchen gadgets. 
The small coffee maker makes it simple to use and operate the appliance since the control buttons are strategically placed on the interface. 
With a width of only 6″, the appliance's compact form ensures that it takes up half the area by standard manual espresso machines. It's worth mentioning that the appliance's tiny size delivers style and strong taste in a little container.
Brew Quality 
This Delonghi coffee maker offers you the ability and strength to brew coffee like an expert. It is due to the espresso maker producing authentic barista-quality drinks, similar to those in a high-end café. 
In addition, the appliance's Auto Flow Stop function guarantees that the coffee maker only distributes the correct amount of espresso, eliminating the need for guessing. Overall, the coffee maker is simple to use and run because it has preset features.
Manual milk frothing
The milk foaming procedure is the highlight of producing a cup of espresso. To that end, the Delonghi EC680 coffee maker includes a manual frothing wand that allows you to modify, personalize, and experiment with milk-based espresso drinks. 
In addition, the coffee machine has a 15-bar pressure pump, which ensures the highest quality outcomes. 
Easy to use
This machine can handle all of the heavy liftings for you. It also features an automated flow stop function that ensures the proper amount of espresso is produced while maintaining the appropriate brewing temperature.
High performance
Delonghi has a good reputation for designing and producing trustworthy appliances. The EC680 model is no different. This chic coffee machine with a gleaming chrome finish not only looks great but also performs admirably. 
The device makes the most incredible tasting and delicious espresso in significantly less time than conventional espresso makers.
In addition, this high-performance coffee machine is developed and built with professional craftsmanship, which improves the coffee machine's consistency.
Durability
Although the Delonghi EC680 coffee maker is primarily composed of plastic, it is pretty sturdy. It is due to the appliance's heavy-duty polyethene, which is resistant to breaking and holds up well to wear and strain. 
In addition, this high-quality polypropylene does not leach toxins or chemicals into your coffee. As a result, the design of this coffee maker ensures your health and well-being.
Price 
This espresso machine is relatively affordable due to its effectiveness and elegant design. In addition, the appliance can handle high daily usage with little to no maintenance.
Warranty 
The DeLonghi EC680 comes with a 1-year warranty that covers all manufacturing defects.
Pros
Heats water quickly.
Extremely simple to use
Lightweight and ultra-compact
It makes use of ground coffee and capsules.
A stylish appearance
A sturdy metal framework
Available in a variety of colours (red and black)
A reasonable price tag
A flow stopper that operates automatically
-Energy-saving
It comes with a scoop and tampers combo tool.
The operation is quiet.
Taller cups may be accommodated thanks to the detachable catch tray.
Cons
It makes a lot of noise.
Manual frother
It does not come with a grinder.
It is tough to get to the water tank.
Some gadgets are faulty and may leak.
The portafilter is composed of thin materials and appears to be inexpensive.
The spoon form is uncomfortably shaped.
FAQs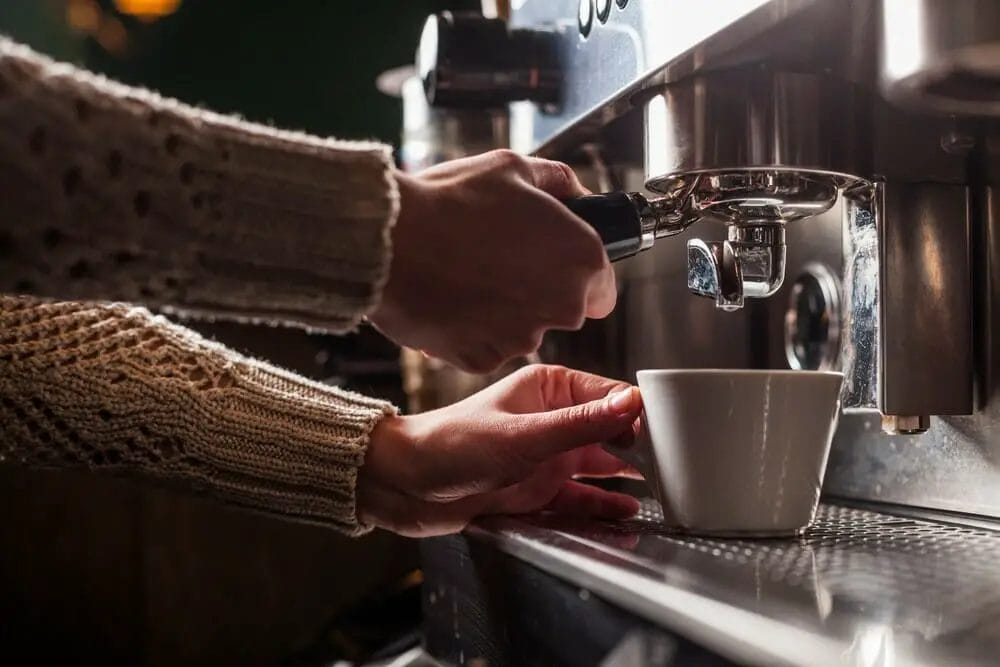 Is the machine constructed of stainless steel?
The entire machine is not composed of stainless steel. The boiler is the only component made of stainless steel. The remainder is plastic.
Is it okay if I use coffee beans?
You cannot use coffee beans since there is no way to ground them in this machine. The machine does not use a grinder. To prepare a great cup of coffee, you can use coffee pods or ground coffee.
Is it possible to prepare a cappuccino or a latte?
Yes, the machine may be used for more than simply espresso. Cappuccinos and lattes can be made. The device has a manual frother, which allows you to make foamy and frothy beverages.
How long will the coffee maker last?
Delonghi appliances have a lifespan of 6 to 10 years, according to research investigations. As a result, with proper care, maintenance, and usage, you should be able to anticipate your 
EC680 coffee machine to last a decade or more. As a result, this appliance gives you the most value for your money.
How often to descale the machine?
You must descale your coffee maker once every three months on average. In addition to descaling, you utilize a water filter.
It will help to avoid excessive scale buildup in your coffee machine. As a result, your coffee machine will remain in good working order.
How often should I clean the machine? Is it tough to clean the machine?
You should clean the machine once a month. Because it features a detachable drip tray and water reservoir, washing this machine is a breeze.
Where Can I Buy a DeLonghi Dedica EC680M?
The Dedica is available for purchase on DeLonghi's official website. Several online retailers, including eBay, Amazon, Walmart, and Target, sell this manufacturer's coffee makers, including the EC680M. 
Thousands of reviews from consumers who have already used this gadget will assist you in making the best decision.
Customer Reviews
"It's a fantastic machine. My tastebuds are changing forever. The espresso tastes just like what you are used to getting in a cafe. I love the clean look of the old-school model.
I am one happy customer."- Missy H.
"This is a great espresso machine. It's got the right amount of power to make a great-tasting cup of coffee. I would recommend this product to my friends. I have had this item for two years now, and it still works." -Kristen G.
"I have had plenty of espresso machines in my life, but this one is by far the best. I have been using it for a little over two years, and it still works great. I have no complaints." -Hugh F.
Alternatives
A few other espresso makers compete with the Delonghi EC680. 
Bodum Bistro Espresso Maker
The Bodum Bistro is an espresso machine that offers more flexibility than Cocinart's EC-100. This model features a removable brewing unit that makes cleaning easier when combined with the stainless steel drip tray. 
In addition, the device comes with a stainless steel milk frother, which offers more versatility over the EC680 model's manual frother attachment.
Chemex Classic Series Pour-Over Coffee Maker
This device does not make espresso. However, it truly makes an excellent tasting coffee, which comes with the utmost precision. The Chemex's hourglass shape is attractive, while its high-quality construction ensures that the product will last for decades. 
In addition, this device comes with a six-foot cord and a wooden handle that offers maximum control during use.
This unit is capable of brewing about 26 ounces of coffee in approximately four minutes.
Cuisinart Coffee PerfecTemp 12-Cup Programmable Coffeemaker, Stainless
This coffee maker offers a maximum of 12 cups. The stainless steel brewing unit ensures that the device will operate properly for years to come. It takes only one hour and 40 minutes to brew a pot of coffee using this appliance. 
It is equipped with an automatic pause and serves feature, which allows the user to pour a cup of coffee when it is ready.
Conclusion
This DeLonghi model is efficient and an excellent option for everyday use. It requires work to operate, but the device's low cost justifies this. In addition, it is a fantastic option for beginners.
The machine fits any tiny countertop and has a sleek appearance that will complement any kitchen décor. Because of the quick brewing, it saves you time in the morning. Finally, it produces good coffee drinks and is well worth the money invested.