Cuisinart Coffee Maker Grounds In Coffee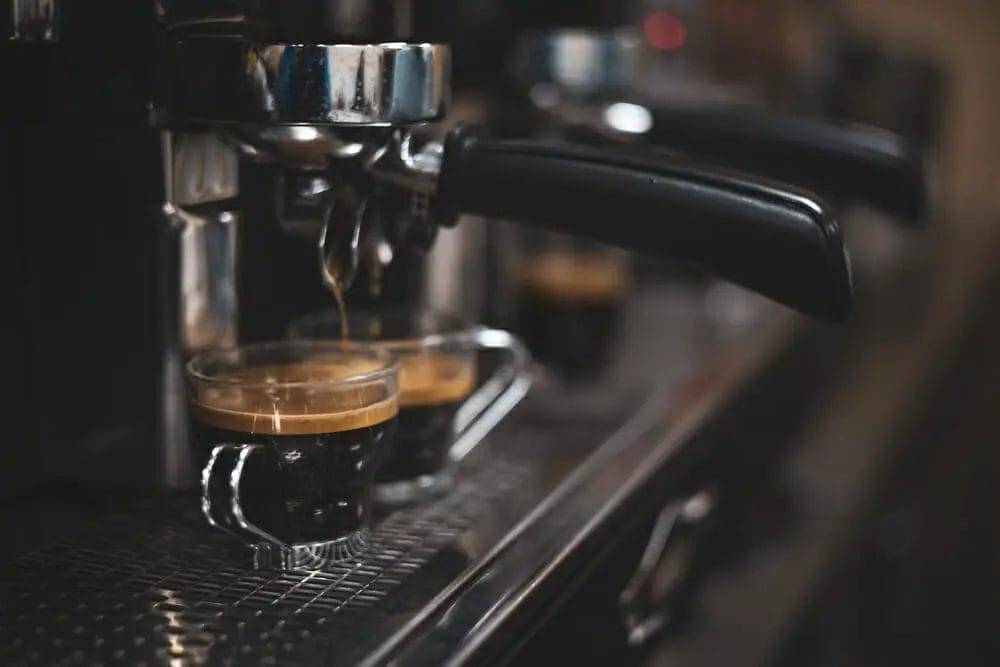 Well, the best coffee isn't just caused by pouring water over coffee beans and pushing a button. Instead, many factors influence the quality of the final brew. 
Besides, coffee drinking has become one of the biggest passions of millions of people around the world. 
The Cuisinart Coffee Maker with Programmable Grinder makes it easy and fast to enjoy a great cup of coffee anytime, anywhere. 
In addition, this top-of-the-line coffee maker offers a variety of specialty coffee and ground coffee options. It includes Espresso, Caffe Latte, Mocha, French Vanilla, and many more.
What happens if one day your Cuisinart Coffee Maker doesn't work? It reverses the effect & makes you feel stressed.
In some cases, you might feel like throwing it & to buy a new one, right!. Don't do that! Troubleshooting is the key to solving any problem.
Top 5 Problems with a Cuisinart Coffee Maker
Cuisinart Coffee Maker Won't Brew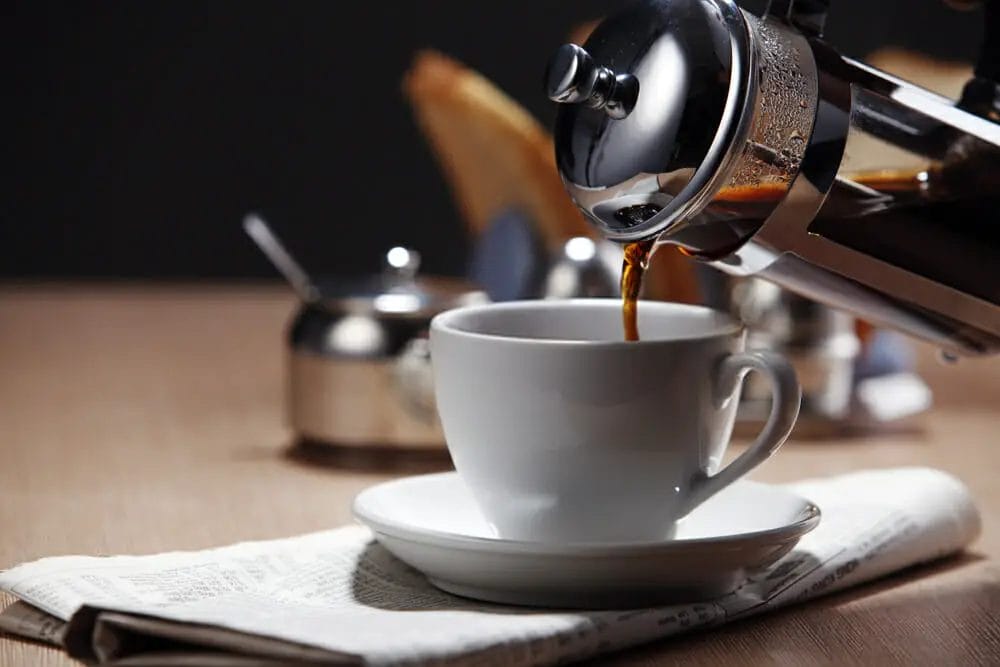 Brewing a pot of coffee is the primary function of your coffee maker. If your Cuisinart coffee maker doesn't brew, then consider it as a significant issue. It happens due to "Clogging". 
It could happen when you don't clean your coffee maker regularly or thoroughly. Yes, due to clogging, the brew cycle of the machine gets interrupted.
Solution:
Put 1-part vinegar and 2-parts water on the water reservoir
Rung the machine as if you are making coffee
It takes longer than the typical brew cycle.
After finishing the cycle, the machine will beep for a few minutes.
Remove the vinegar with water & clean the machine with soap & water.
Fill the reservoir with water & brew it again.
Note: Repeat the cycle nearly 2-3 times to remove the leftover vinegar.
Prevention
Regular cleaning helps you to prevent the clogging problem
Don't use hard water for making coffee
Don't use paper filters for the brewing cycle; it leads to clogging.
Don't use metal or plastic parts to clean the machine
Don't use any substitute for vinegar. It may damage the device.
Coffee Maker Lid Is Leaking
The most common issue with the coffeemakers is their lid leaking. The coffee leaked from the lid spills all over your kitchen/dining room that could happen due to a broken lid/clogged lid. 
To solve your problem quickly, ensure that the lid is sealed tight & the handle is attached correctly. 
Clogging in the lid is generally because of coffee oil and dust. It usually happens when you forget to clean the lid properly for months or years.
Solution:
If the lid is broken, it is better to replace the lid with a new one. Make sure to check the model you own before buying.
If the lid is attached correctly, remove all the residue by soaking it for a few hours. Then clean the machine thoroughly.
Prevention:
We recommend frequent cleaning to prevent this problem.
Coffee Maker Would Not Turn On / Power Issues
If your Cuisinart coffee machine would not turn on, it may be due to a broken power cord or faulty power switch. The defects in the power switch could be because of rusting or due to a broken button.
Solution:
Take the cord out of the unit & check if there are any cracks or other damages in it. If you are using a cable with an extension, remove the extension & check for issues in it.
Use another power cord to test if your Cuisinart coffee machine is working. If the problem persists, take it back to the store for repairs.
Check & clean the switch if you find any rusting or issues in it.
Prevention:
Prevent the problems by cleaning the cord regularly and taking primary care of it. Remember to use the extension cord recommended by the manufacturer.
The Coffee Tastes Bad Or Different
If the flavour of your coffee changes, then you need to check the coffee ground. It comes down to some lousy coffee grounds. The water doesn't get through the coffee grounds properly, and the coffee tastes terrible. 
Maybe, it's time you used the machine, or the grounds are expired. You can also check the water filter by pouring hot water into it. 
Solution: 
Remove all your coffee grounds and use fresh grounds when brewing again.
Use filtered water to brew coffee.
Sometimes, the coffee ground is expired & may not be helpful for brewing anymore (especially with roasted beans). So changing the old coffee ground with a new one is recommended.
Prevention:
Take care of the machine by cleaning it regularly. Dry the machine well after washing.
Always use fresh coffee grounds to brew coffee for your Cuisinart coffee maker.
Some manufacturers suggest changing the filter every six months.
The Cuisinart Coffee Maker Is Overflowing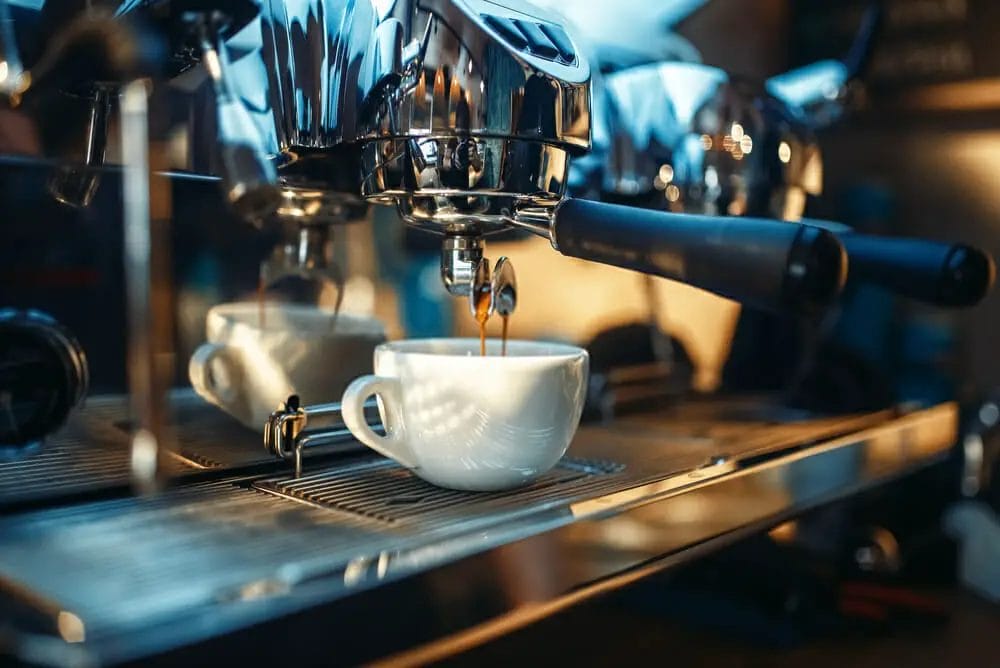 Overflow happens when the coffee is overflowing from the coffee maker. It's different from coffee leaking from the lid because it's not just limited to the lid. The coffee will spill onto the counter and make a mess everywhere. 
If this happens, then turn off your coffee machine and allow the coffee to cool down. You can usually use a kitchen towel or paper bags to catch any spills.
Solution:
Turn off the machine and allow the coffee to cool down before you pour any more.
If it's just spilt on the counter, then clean the whole area and dry it properly.
Prevention: 
Check the paper filters used to filter the water. If it's not working correctly, then replace it.
Check if the coffee pot is overfilled, then remove some coffee from the container.
If the machine is new, make sure to follow the manufacturer's recommendations on how much coffee you should put in a certain amount of time.
Why does my Cuisinart grind and brew keep overflowing?
It's due to the overflowing of ground coffee from the grind and brew disposal chute. The two most common reasons for this problem are:
The grind and brew hopper is not entirely level or filled with coffee grounds.
The Cuisinart is turned on, but the grinder hasn't yet been rotated into position to start grinding.
You will need to correct these two problems to get rid of this problem:
First, remove all of the coffee grounds from the base and clean them thoroughly.
Remove any overflow grounds from the filter.
Pour the correct amount of coffee grounds into the grind and brew hopper.
Place a paper towel or other type of absorbent material in the bottom of the unit and allow enough to soak up any overflow.
Once you do this, make sure to clean out any overflow before you turn the unit on again. We recommend cleaning out all leftovers after every use so that problems do not occur in the future.
Guide to Cuisinart Coffee Makers
A lot of people consider buying Cuisinart Coffee Makers. There are several models available to choose from. You can check them out at Cuisinart.com. 
The different models of Cuisinart Coffee Makers come with several features, including options for having coffee in less than 10 minutes or one hour or longer.
Coffee on demand
SIngle-serve coffee makers use ground coffee beans for making good-tasting coffee. Before you make one pot of coffee, you can brew it at the push of a button. 
Most single-serve models will turn on when it senses water nearby and stop brewing if the water goes away. Single-serve coffee makers are easy to use, and you can use any ground beans for your next cup of coffee.
Perfect Temp
Few like hot water, but the truth is that the hotter the water is when it brews, the better your coffee will taste.
The reason for this is that when water, occupied by coffee grounds, gets hot enough, it releases more of the flavour of the coffee into your cup.
Use any ground beans in these machines and pour in hot water to start brewing your next cup of coffee.
Programmable Coffee Maker
The programmable coffee maker provides you with the ability to set the time and temperature for your machine before you start brewing coffee.
You can use any ground beans for this type of machine. Just fill the machine up with water and put in ground beans to start brewing your next cup of coffee as you like it.
Thermal Carafes
All coffee makers have a carafe made of glass or plastic used to keep the coffee hot when you are serving coffee.
Thermal carafes are used with coffeemakers that have no brewing features. You can keep your coffee hot for many hours by using thermal carafes.
Grind & Brew
Grind and brew coffee makers allow you to choose how much coffee you want to grind and how much you want to brew.
This type of coffeemaker is usually programmable and gives you the option to set the brewing time and the strength of your coffee.
Brewing instructions
These instructions may vary depending on the coffee maker that you purchased. However, the following is a step-by-step guide that shows how to brew coffee in your Cuisinart Coffee Maker:
Step 1: Put enough water to cover the grounds. About three tablespoons of water per cup of ground beans are usually enough. Wait for all the water to run through the grounds and then pour it into your brewer or thermal carafe (the amount and type of water will depend on your machine).
Step 2: Choose the kind of coffee you want to make. Cuisinart has different types of coffeemakers of different types of coffee. Choose the one you want to make, then follow your machine's directions on using it.
Step 3: After setting the time and clock on the machine, turn it on. The first thing that will happen is that it will heat your water. After this happens, put in your ground coffee.
Step 4: When the brewing cycle is over, turn your machine off. After you have done this, pour your cooled coffee into a paper cup or mug.
Step 5: Enjoy!
Conclusion:
For coffee lovers, a Cuisinart coffee machine is a blessing. This quality product makes up for every penny that it costs. You may wonder why there are so many brands and models of Cuisinart Coffee Makers. 
The answer is simple: the different kinds of Cuisinart Coffee Makers are designed for those who want to take their coffee cup at other times of the day. 
For those who frequent various offices, or for those who may travel or be away from home on business trips or vacations more often than others.