Best Coffee Grounds For Iced Coffee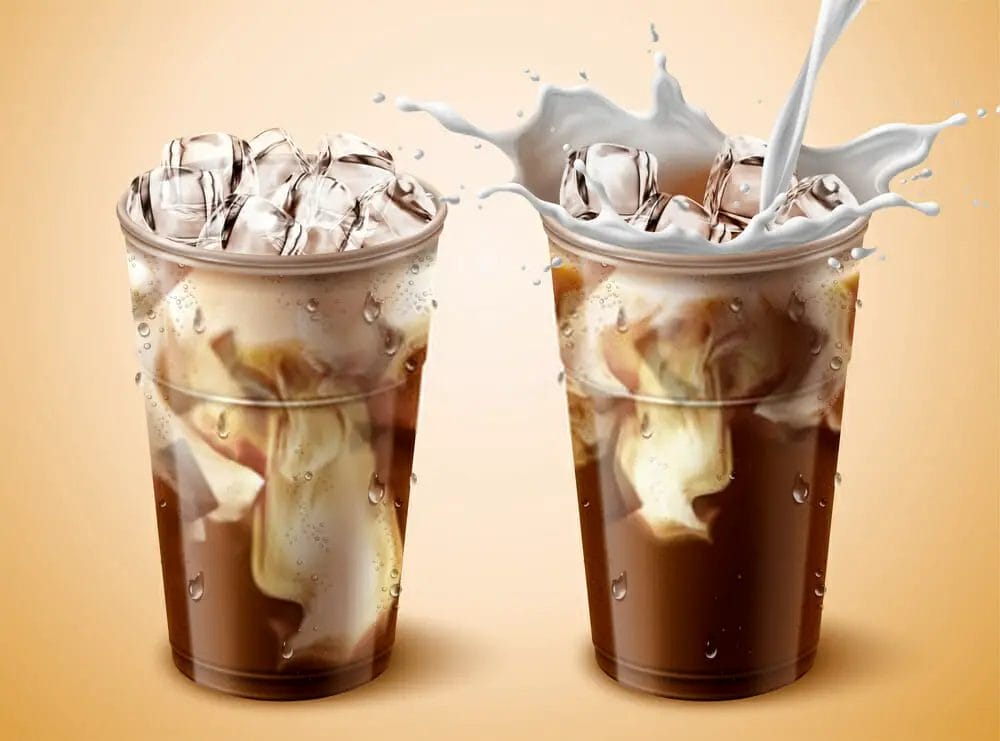 You want to use grounds from the freshest beans and have them ready to brew the moment you need to make your drink. 
Iced coffee is one of the best ways to cool off on a hot summer day. You can make it in many ways at home, but what you put in it is just as crucial because the right choice can take your drink from bland and uninteresting to rich and full-bodied.
If you're in search of the most out of your iced coffee, make sure you get the best ground coffee for it. This article will go over what you need to know about coffee grounds for iced coffee.
What is the best ground coffee for iced coffee?
The best ground coffee is the one that suits your recipe the most. If you want a full-bodied, strong brew, go with medium-to-dark roast beans. 
If you are looking for a smooth beverage easy on your tongue, opt for milder roast beans. Coarsely ground coffee beans, particularly extra-coarse, are great for making iced coffee. 
The additional water added to the beverage allows the ground coffee to immerse in its aroma and flavours thoroughly.
Furthermore, it only takes around eight to ten seconds to grind this kind, making it ideal for individuals on the go in the morning.
Top picks of best ground coffee for iced coffee.
Driftaway Cold Brew Coffee Beans
We start with this top pick because it's one of the few organic, 100% Arabica beans. The full-bodied, dark roast makes it ideal for iced coffee.
On top of that, it is already ground coffee. It makes it perfect for taking out on the go during your morning commute.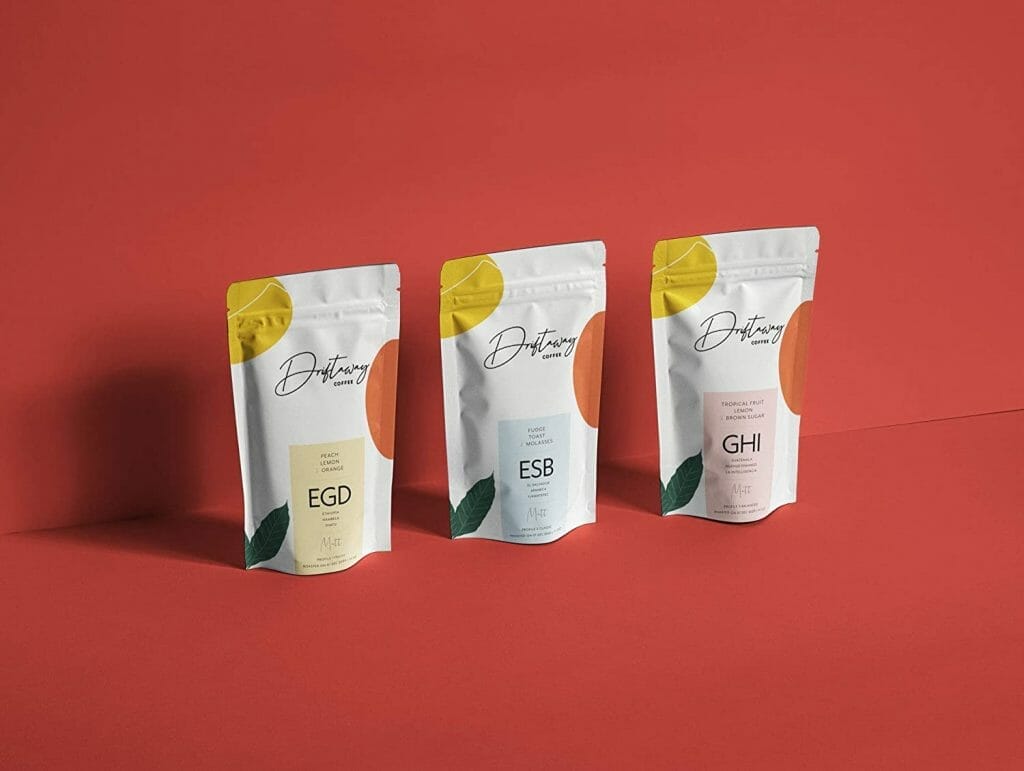 It's great for iced coffee because it's more intense due to the medium-dark roast. The ice doesn't mask the lemony acidity or the molasses-like sweetness. 
And there are distinct chocolate and caramel overtones that pair well with a bit of sugar or milk in your chilled drink. 
Choose a pre-ground version of the beans without the mesh bags suited for convenient cold brewing when making iced coffee.
Death Wish Organic Coffee
These are not only ideal for an energy-boosting espresso shot in the morning, but they are also the best beans for iced coffee. 
The strong chocolate-and-cherry flavour is lovely when served cold, with or without a splash of milk. The dark roast is remarkably smooth and rich, with no bitter aftertaste. 
Death Wish offers more than 30 coffee blends that are all organic, free of GMO ingredients, and fairly traded. 
In addition, these coffees are certified organic by CCOF. Choose between whole beans or single-serving packages.
San Francisco Bay Coffee French Roast
While the french roast is not typically a suitable choice for iced coffee, this mix of Central and South American beans is balanced enough to retain flavour and depth even when poured over ice. 
It has a bit of a smoky finish, making it a more delicious iced coffee than some other options–but it's still a great alternative, and the smoky flavours aren't overpowering. 
There are carefully measured beans in French Roast, ensuring the precise ratio of coffee to water is maintained throughout the brewing process.
Kicking Horse Three Sisters Blend
Rich and robust in flavour, the Indonesian beans' smokey earthiness is lifted by the Latin American coffees blended in, bringing subtleties of acidity and sweetness that work nicely in iced coffee. 
It's both nuanced and smooth, resulting in an iced coffee that's both refreshing and fascinating, with a great depth of taste. 
The beans are dark roast, and the blend contains notes of chocolate and spice and a slight smokey flavour.
Volcanica Cold Brew Whole Bean Coffee
The medium roasting brings out the sweetness of the chocolate as well as the nutty overtones. There is a slight bitter taste, but it is easily mitigated with a dash of milk in the iced coffee.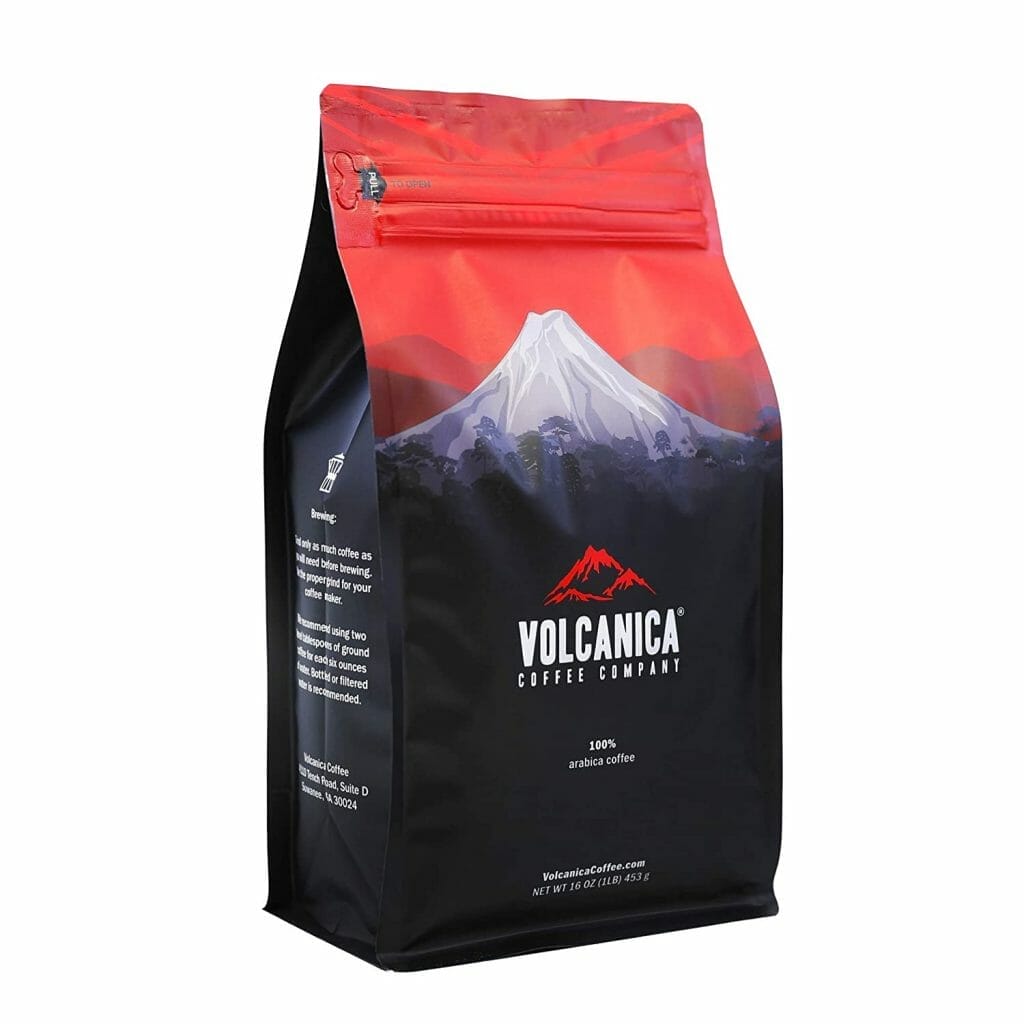 The most delicate thing about Volcanica right now is its commitment to our drinking enjoyment. Unlike the majority of the brands on this list, they don't force you to choose between a one-size-fits-all grind or a whole-bean version of the same blend. 
They instead provide three options: French press, drip, and espresso grind. So you can use your preferred method of brewing coffee before pouring it over ice.
Onyx Coffee Lab Monarch Blend
Arabica beans from Ethiopia Worka Natural are used in this blend to produce overtones of dried fruit and berries. Colombian La Union Java has a robust, thick body with chocolate and caramel undertones.
The medium-dark roast is fantastic in an espresso shot, but it also works well with dairy or plant-based milk, and iced coffee is stunning. 
The premium coffee experience comes at a cost; therefore, Monarch is a special treat that would make an excellent gift for a true coffee enthusiast in your life. 
Unfortunately, you can only purchase 4 oz of whole beans for $10, whereas a 10-ounce bag costs roughly $17.
Why should you avoid pre-ground coffee?
The coffee grounds are essential to creating the desired iced coffee flavour. They provide the body of the beverage and the taste that may be lacking when using instant or cold brew coffee. 
Using pre-ground coffee can significantly diminish flavour, so it is best to grind your beans. If you are in a rush, use cold brewing or an extra coarse ground to create the iced coffee of your dreams!
Conclusion
A rich and delicious iced coffee is now at your fingertips! Whether you would love to have a cup of hot or iced coffee, you can make it yourself or choose one of these fantastic options. 
The best part: each one is delicious and easy to make. So what are your waiting for? Grab yours today!