Are you Looking For An Alternative To Creamer In Coffee – Read here
Nothing, however, is worse than reaching for your favourite creamer only to discover that you're out! 
But don't let this minor stumbling block ruin your morning routine or cup of coffee – you have other options!
So if you are out of your favorite commercial coffee creamers or looking for an alternative to creamer in coffee, then this article is for you.
Let's find out your other options like Homemade coffee creamer alternatives and Healthy Coffee Creamer Alternatives and put you on the road to enjoying your morning coffee.
Let's get to it!
Looking For An Alternative To Creamer In Coffee? Here they are! Alternatives To Creamer In Coffee
So your creamer has run out again? Well, this is not the end of the world. There are many different options that you can try, all of which are more delicious than commercial coffee creamers, some more expensive than others, but all are viable options for enjoying your morning coffee. 
So without further ado, here are some of the  Homemade coffee creamer alternatives to creamer in coffee.
Milk Or Cream
Whether it's a fresh pint of cream or skimmed milk, both are equally tasty. If you're feeling adventurous, you can even make a milkshake from the blends in your fridge! 
In addition, you can use fresh milk and cream to create a variety of delicious syrups that you can add to your coffee.
You may use-
Whipping cream: It is a decadent dairy treat that goes well with coffee. Add a few splashes to your coffee to whiten it and add a creamy texture.
Whole milk: While less fatty than whipped cream, it still has enough fat to make your morning cup silky.
Skim milk: To reduce the fat content, choose 2 per cent or skim milk, though the lower-fat options may result in a less-velvety, waterier cup.
Goat milk: It is also becoming more popular among coffee drinkers. It has an earthy, almost sour yet sweet flavour and is easier on the stomach than cow's milk.
Condensed Milk
One of the most common alternatives to creamer in coffee, condensed milk is a popular choice for a simple treat. 
Not only does this sweet treat taste great, but it can also help you control your sugar cravings that follow a typical high-fibre breakfast – just one serving of condensed milk can have as much as 30 calories – and gives you a quick hit of energy. 
You may use the sweetened or unsweetened ones, but the naturally sweetened ones are sweeter and more flavorful.
Butter
Butter is another good  Healthy Coffee Creamer Alternatives to milk or cream. Butter has a rich flavour that goes well with coffee and makes your coffee more decadent and creamy.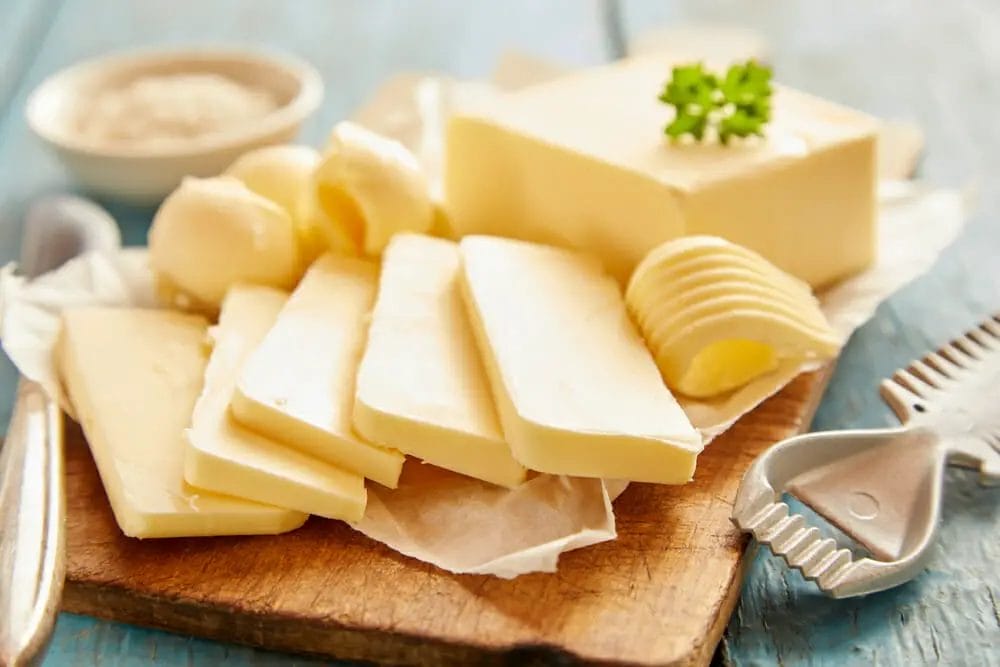 Using butter in place of creamer in your coffee will keep you feeling fuller for longer while also increasing your metabolism to help you burn fat. Be sure to choose organic grass-fed butter since it is free of antibiotics and hormones.

Bulletproof Coffee
Bulletproof coffee is coffee with butter, MCT oil and Brain Octane Oil added to it. Dr Dave Asprey developed this concoction, and it can help you cut through your morning hunger and give you the energy you need to start the day off right. 
The ingredients are blended at a very high speed until they are all smooth, and then it's added to hot water. You may use any coffee, but it's commonly used for black coffee.
Cacao Butter
If butter in your coffee isn't quite your thing, try a teaspoon of cacao butter in your coffee for a chocolatey, smooth flavour.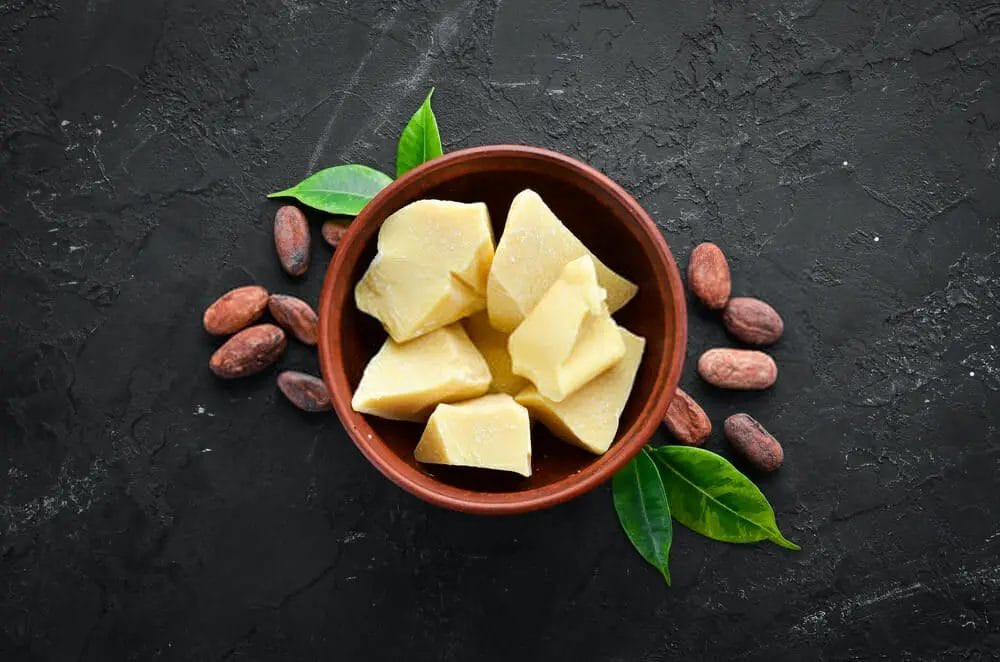 Cacao butter is also a keto-friendly option and  Healthy Coffee Creamer Alternatives! It contains the same amount of high antioxidants as butter and coconut oil, but it is dairy-free. 
In addition, cacao butter in your coffee will help reduce jitters caused by high caffeine levels and, like butter, will keep you feeling fuller for longer.
Egg Yolk
If you're looking for a simple and tasty way to spice up your coffee, then egg yolk is an excellent alternative. Due to a lack of milk, a whisked egg yolk in coffee was invented in Korea in the 1940s. 
People began replacing milk in their coffee with egg yolk, resulting in a frothy and decadent coffee whose popularity quickly spread worldwide. 
Adding an egg yolk to your coffee boosts your intake of antioxidants, vitamins, and folic acid. Pour your iced or hot coffee over a whisked egg to create an aromatic frothy coffee that will provide your body with extra protein.
If the thought of eating raw eggs makes you nervous, make sure to buy pasteurized eggs at the store.
Apple Cider Vinegar
Vinegar is another good  Healthy Coffee Creamer Alternatives to Commercial coffee creamers, and it can reduce your caffeine levels too.
In addition, apple cider vinegar has many health benefits, including losing weight, reducing sugar cravings, and boosting your immune system. 
It also helps to regulate blood sugar levels, which makes it easier for you to curb hunger. So if you're trying to lose weight or want a healthier way of making your coffee without the calories, try adding apple cider vinegar to your mug!

Honey
Honey can also be an excellent alternative to creamer in coffee. Honey is a low-calorie, nutritious sweetener that boosts your immune system and offers a host of other health benefits. 
If you have the option to use honey instead of sugar, then do it! It has virtually the same calories as granulated sugar and is much healthier due to its lower glycemic index. 
But if you're not keen on the taste of honey, then you may want to keep looking.
Maple Syrup
Maple syrup is another popular choice as an alternative to creamer in coffee. Maple syrup is a good option if you're trying to watch your sugar intake.
It contains no artificial sweeteners and has a lower glycemic index than table sugar. Its rich flavour and texture make for a delicious and creamy cup of coffee, but we recommend using it in moderation due to its high sugar content.

Healthy Coffee Creamer Alternatives-  Non-Dairy Alternatives
Looking For An Alternative To Creamer In Coffee that is healthy for you? When you're not a fan of dairy, there are plenty of other healthy non-dairy alternatives to try.
Almond milk
Almond milk is a good alternative as it is low in fat and has the same protein as regular milk. In addition, Almond milk contains 50 per cent more calcium than traditional dairy milk! 
It is also rich in vitamin D, lacking in many breakfast foods, and is an excellent source of magnesium if you're looking for a way to combat stress.
Coconut milk
Coconut milk is a good, healthier alternative than cow's milk, and you can use it in place of cream or milk in many recipes. It contains a rich amount of mono and polyunsaturated fat and contains fat-soluble vitamins D and E. 
That makes it excellent for strengthening your immune system, reducing inflammation, and fighting off viruses; plus, it has a high amount of potassium, which helps regulate the water balance in the body.

Oat milk
It is an excellent alternative to dairy and soy. It is rich in alpha-amylase inhibitors that help improve cardiovascular health and lower cholesterol. In addition, it contains fibre that helps you feel full; each serving has 4 grams of fibre.
Soy milk
Soy milk contains a lot of protein, making it an excellent alternative for people who lack protein in their diet.
One serving of soy milk can have about 8 grams of protein, but it is also high in Omega-6 fatty acids, which are difficult for some people to digest.
Raw Goat's Milk
Goat's milk does not contain any lactose, so it is a good alternative for lactose-intolerant people. In addition, it contains less sugar than cow's milk and can help with weight loss since it does not have excess sugar. 
Homemade coffee creamer alternatives- Powdered Creamer
If you like powdered creamers, try this homemade powdered creamer made with coconut milk powder. 
To make your powdered creamer, combine coconut milk powder with your favourite ingredients, such as cacao powder, vanilla bean powder, cinnamon, or pumpkin pie spice, in a food processor or blender.
If you want to add granulated sweeteners, such as monk fruit, date sugar, or coconut sugar, make sure to blend it into a fine powder before mixing it with coconut milk powder.
Conclusion: Looking For An Alternative To Creamer In Coffee
Making a healthy cup of coffee doesn't have to be complicated. By following the tips above, you can start enjoying your coffee without worrying about putting bad things in your body. 
You can add any of these items into your daily coffee routine for extra nutrients and a delicious way to add flavour to your brew.
So don't fret if you are out of your favourite: Commercial coffee creamers! Just grab one of these healthy coffee creamer alternatives or make your own Homemade coffee creamer alternatives, Healthy Coffee Creamer Alternatives, and you are good to go!